Ukraine went to the aggravation of the situation in the Donbass because of their own internal contradictions, as well as due to changes in the foreign policy situation, reports
RIA News
statement by the representative of the operational command of the DPR Eduard Basurin.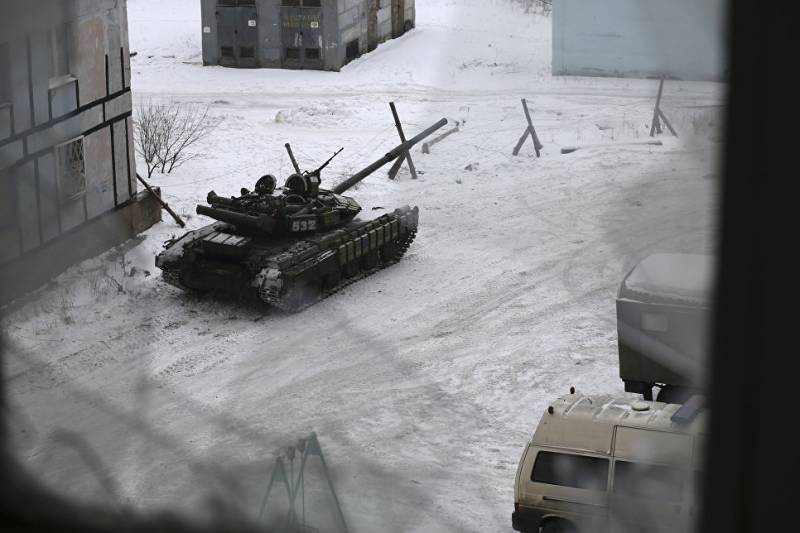 First of all, these are internal contradictions of Ukraine itself. The radicals, who are now eager for power, are not satisfied with the policy pursued by Poroshenko ... But, apart from this, the changes in the political situation cannot be ignored - the election of Donald Trump as US President. Plus, the departure of Hollande. This means that Kiev is almost alone with its problems. Support from the US and Europe, most likely, will not have to wait. Therefore, the Ukrainian authorities are trying by all means to exacerbate the situation,
Basurin told Izvestia.
In addition, according to him, "Kiev uses aggravation in the Donbass to divert attention from domestic economic problems."
Basurin also said that since the onset of the aggravation in the Donetsk Republic, 45 people have died, incl. 4 civilians.
In the period from February 3, when the aggravation began, 45 people died, four of them civilians. In total, since the beginning of the conflict with 2014, 4334 people died in the DPR, among them 595 women, 3739 men, including 74 children under the age of 18 years,
he declared.