American military helicopters and trucks arrived in the German port of Bremerhaven, some of which will then be sent to Eastern European countries, the newspaper said
Look
with reference to Deutsche Welle.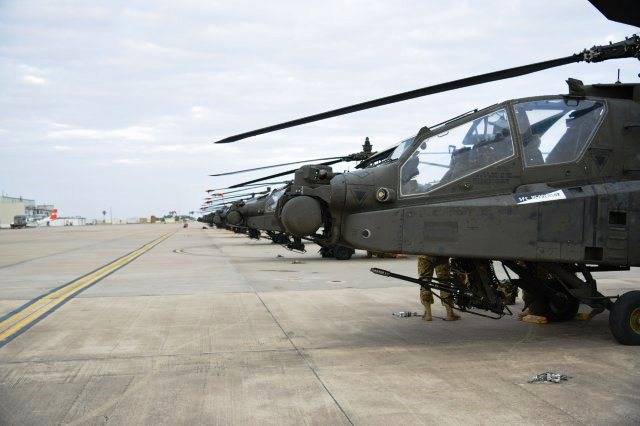 In total, the port delivered 94 helicopter Chinook, Apache and Black Hawk, as well as several trucks 10-th air brigade from the base of Fort Drum in New York State.
After unloading, the equipment will be relocated to the US military base Illesheim in Bavaria. Then part of the helicopters will be transferred to NATO military bases located in Poland, Lithuania and Romania and other countries.
It is reported that 5 helicopters will be sent to Lithuania and Romania.
The technology arrived in Europe as part of an operation to expand the alliance to the east, Atlantic Resolve.
Recall that American countries have already begun to arrive in the Baltic countries.
Tanks
Abrams. According to Pentagon officials, this move is a clear signal to Moscow, showing that Washington remains committed to protecting European allies.