Experts of the State Department in the field of economics believe that the US sanctions severely damaged the list's figurines and, on the contrary, did not have the expected impact on the Russian economy as a whole, according to a report published on the department's website.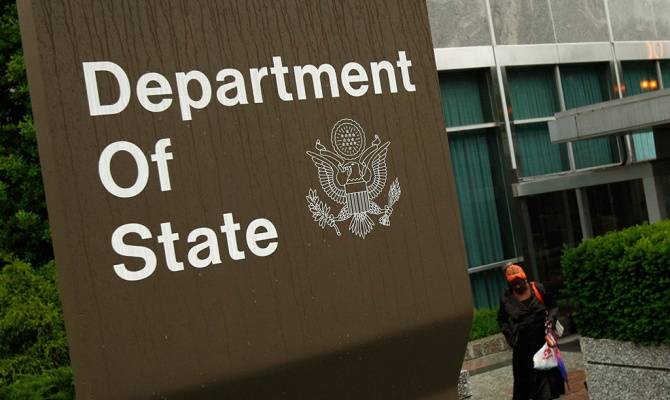 "The average Russian company under sanctions could lose more than half of the value of assets and about a third of operating profit. At the same time, the overall impact of the sanctions on the Russian economy is estimated at 1% of GDP, and on the economy of the EU countries - at 0,13% of GDP, "reports the report P
IA News
.
The authors of the document have identified 269 companies that, in their opinion, "are directly related to persons under personal sanctions." For this, the Bureau Van Dijk ORBIS database, which specializes in collecting information on legal entities, was used.
Our main conclusion is that companies under sanctions or companies associated with individuals under sanctions did receive damage from sanctions in comparison with companies that were not under sanctions,
the report says.
"On average, a company under sanctions or associated (with persons involved in the list) loses about a third of its operating income, more than half the value of its assets and about a third of its employees after inclusion on the list, compared to companies that were not under sanctions," the researchers write.
For the Russian economy as a whole, other conclusions have been made.
We believe that the volatility of oil prices explains the overwhelmingly large part of the decline in Russia's GDP and the need for imports, and only a very small part is due to sanctions or other factors. Thus, either the sanctions had only a small negative effect on these indicators, or other positive factors basically canceled the impact of the sanctions. The most obvious candidate (for the role of positive factors) is Russia's response in the field of economic policy, which is probably related to sanctions,
the document says.
"From its peak to the present, Russia's real GDP has dropped by about 5%, and the maximum 20% of this decline, that is, 1% of GDP, can potentially be explained by sanctions," the authors write.
As for the European Union, the "median indicator of the effect of sanctions on the economies of EU countries was minus 0,13% of GDP," the researchers calculated.
"The EU countries are less affected than Russia by the sanctions, since Russia's share in their exports is lower," and also because "the decline in imports from Russia is mainly due to the fall in oil prices," they argue.
Recall, the administration of Trump said that while it is not a question of the lifting of sanctions, and with the effectiveness of the sanctions policy, the government will have to decide in the future.