According to "
Messenger of Mordovia
", Syrian army
continues
in combat operations, actively use Russian rocket infantry flame throwers "
Bumblebee
", which is confirmed by photos uploaded to the Internet space with fighters imprinted with this type
weapons
.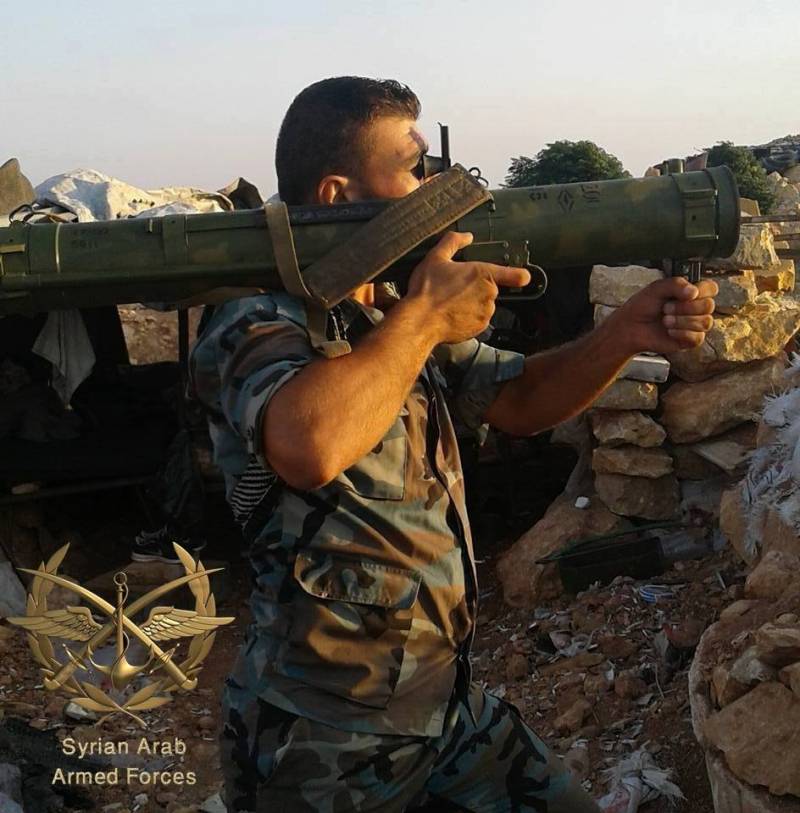 "Bumblebee" was adopted in the 1988 year, but so far the flamethrowers of this model are highly appreciated by experts in many countries around the world. The RPO 93-mm thermobaric ammunition in its high-explosive impact corresponds to heavy 152-mm howitzer artillery shells, which allows, under certain conditions, "Bumblebees" to replace artillery support. The conduct of hostilities in Syria, where these flamethrowers have been used for the third year, confirms this. They have proven themselves well not only for "burning out" enemy defenses, sniper points, but also for disabling armored vehicles, including heavy ones.
RPO has an aimed range of fire up to 600 m, and in general, ammunition can beat at a distance of 1000 m. In addition to thermobaric, "Bumblebee" has incendiary and smoke modifications.