For the first time since the Cold War, the British sent a warship to the Black Sea. The purpose of this step is to send a signal to Russia: "do not invade Ukraine". But should Moscow take this signal seriously, the "National Interest" observer wonders.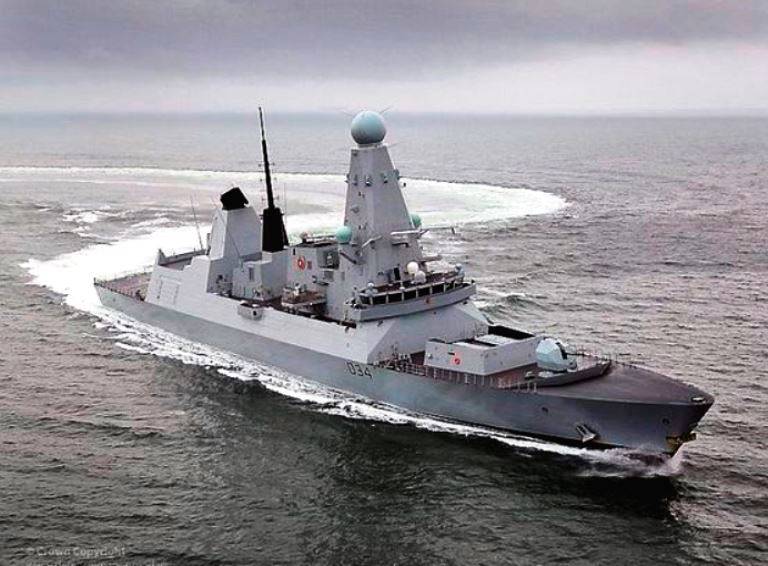 "The last time, reminds The National Interest, the British invaded Crimea in 1854, when the Anglo-French expeditionary corps seized Sevastopol. This time we are talking only about one destroyer HMS Diamond, on board of which there will be about 60 marines. This warship will lead the NATO tactical group and help defend the 650 British soldiers participating in secret exercises in Ukraine, "the article cites the channel.
RT
.
Although the destroyers of the type 45 and are the newest acquisition of the Royal Navy, but their engines fail when the ships are in warm waters, the publication said.
"Fortunately for the Royal Navy, the Black Sea is not in the tropics," the author says ironically.
Earlier, British Defense Secretary Michael Fallon said:
The UK sends a clear message that we are committed to defending democracy around the world and support the sovereignty of Ukraine, its independence and territorial integrity.
"Meanwhile," it is unlikely that Putin and his government will take this step of the British as a special threat, because in military terms, one ship with 60 marines on board looks like a purely symbolic gesture, "- said the columnist.
If Russia's containment turns into war, then this "destroyer, even as part of a NATO tactical group, will not last long off the Russian coast, which has military aircraft, coastal defense missiles and near which there are a lot of Black Sea ships
fleet
", The article says. Also, he will not be able to help Kiev in the event of a "land-based Russian invasion".
According to the author,
"Even as a symbol, one destroyer does not send a particularly strong signal that Britain is ready to fight with Russia for the sake of Ukraine's salvation."
Nevertheless, it is of interest that the British cruise to the Black Sea is part of the "more decisive" British policy: "At present, the Royal Air Force planes strike an IG (banned in the Russian Federation) in Iraq and Syria, the British military train Ukrainian soldiers, thousands of military personnel this summer will be deployed to Estonia and Poland, and Typhoon fighters to Romania, "the article says.
In addition, the Typhoon fighters will take part in a joint exercise with Japan, and aircraft carriers such as the Queen Elizabeth, the construction of which should be completed in 2020, will be deployed in the South China Sea.
All this is a rather serious feat, considering that the composition of the Royal Navy has decreased to 19 destroyers and frigates, the composition of the Royal Air Force has also decreased, and in the British army there are less than 80 thousands of military personnel,
summarizes the author.