The power structures of the Donetsk Republic are on the trail of those suspected of killing the commander Mikhail Tolstoy (call sign "Givi"), reports
RIA News
statement by the representative of the operational command of the DPR Eduard Basurin.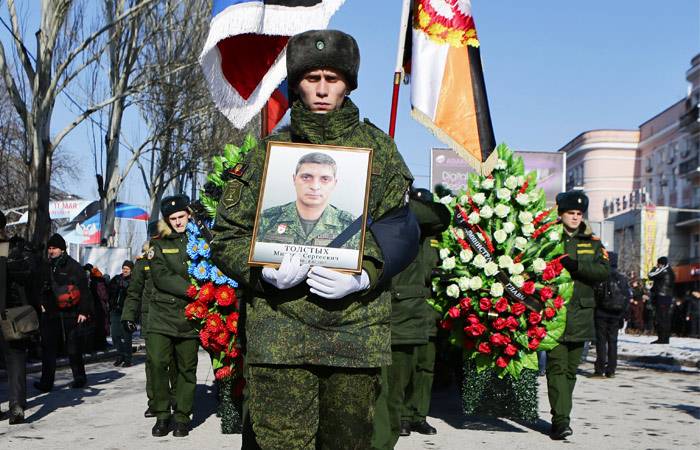 Recall Tolstoy was killed on February 8 as a result of the terrorist attack. In the republic, this murder was called the "continuation of the terrorist war initiated by the Kiev authorities against the residents of Donbass". The investigation is considering several versions of what happened, including a shot from the Bumblebee flamethrower and a bomb blast planted in the battalion commander's office.
We have already gone on the trail of criminals and responsibly declare that each of them will incur deserved punishment,
said Basurin.
According to him, reports recently appeared in the media on behalf of allegedly militiamen from the Somalia battalion Igor Myltsev about his involvement in the murder of Mikhail Tolstoy of his subordinates is "another" stuffing "by the Ukrainian special services."
We have already proved that the page of Myltsev, allegedly a soldier of the Somalia battalion, was hacked by the Ukrainian security service for a long time ... But the most important of all this is what the SBU made this information to defame themselves from suspicion of not participating in a terrorist act ,
added the colonel.
Earlier, representatives of the Somalia battalion stated that a fighter named Igor Myltsev was never listed as a unit.