The main defense department publishes video footage from a surprise check in the Aerospace Forces of the Russian Federation. Recall that the sudden inspection began with the order of the Supreme Commander of the Russian Federation (President) Vladimir Putin 7 February. During a surprise check, about 45 thousands of military personnel were engaged in combat training tasks on more than 1 thousand units of military equipment. The events involved units and air defense missile defense.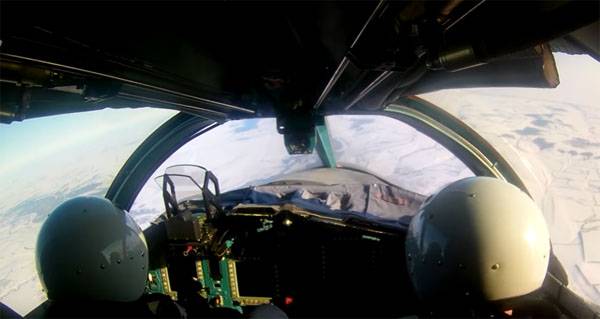 The crews of Su-34 bombers practiced missile and bomb strikes against conventional enemy positions on the ground. In particular, the infrastructure of Pogonovo, located in the Voronezh Region, was used as objects and positions of the conditional adversary. Objective controls confirmed the destruction of targets.
Video
MO RF
:
It was noted that during the performance of the flight tactical exercises (LTU), the crews demonstrated good training and the ability to use suitable weapons to destroy certain targets on the ground.
It should be noted that the Russian Ministry of Defense refutes the statements made the day before on social networks and the media regarding the emergency landing of the Tu-22M3 long-range bomber in Bratsk. According to the Ministry of Defense of the Russian Federation, no emergency situations with the Russian
aviation
during the sudden check of combat readiness was not. Recall that on the eve of the social network Vkontakte there was a photograph in which the Tu-22M3 was outside the runway.