As the
TASS
, the military commander of the extremist coalition "Tahrir ash-Sham" (banned in Russia) Hashem ash-Sheikh announced on February 9 the start of a "new battle" against the government army in northwestern Syria. In his video message, he called for "mobilizing all resources" for the campaign. He intends to "liberate the entire territory of Syria and inflict a crushing defeat on the troops."
We are starting to implement a plan to intensify military operations against the regime of (the president) Bashar al-Assad and will attack the army positions and barracks.
He warned.
The Tahrir ash-Sham coalition (banned in Russia, like all organizations listed below) includes fighters from the Nureddin az-Zengi, Jaish al-Sunna, Dzhebhat Ansar ad-Din and Liva brigades. al-Haq, who opposed the cease-fire. The armed opposition groups that took part in the January 23-24 conference in Astana were accused of "treason" and lost their bases west of Aleppo for a short time. The Islamists from Ahrar al-Sham were surrounded south of Idlib and in the mountainous region of Jebel al-Zawiyah on the border with Turkey.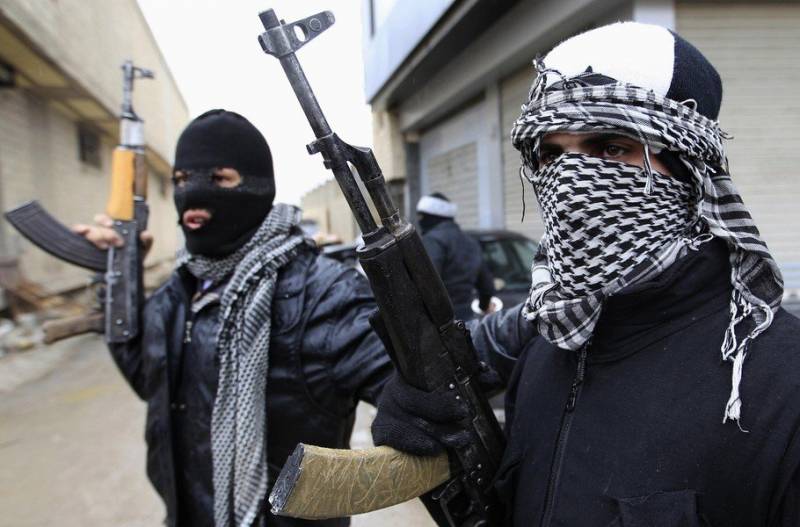 In fact, the Tahrir ash-Sham coalition (banned in Russia) is the third reincarnation of the Al-Nusra group (banned in Russia), which since 2013 has been considered the Al-Qaida Syrian branch (banned in the Russian Federation). In July last year, its leader Abu Mohammed al-Julani changed the former name "Dzhebhat al-Nusra" to "Dzhebhat Fath al-Sham" and announced separation from al-Qaida.