As the
RIA News
, the Cabinet of Ukraine decided to allocate 5,6 billion hryvnia (about 207 million dollars) for the purchase and modernization of weapons and military equipment in 2017 year.
Earlier, the Minister of Defense of Ukraine Stepan Poltorak stated that the country's military budget for 2017 will reach record levels - 64 billion hryvnia (almost 155 billion rubles), which is 2,5% of gross domestic product. While considering the option of allocating 100 billion hryvnia (which is reflected in the graph).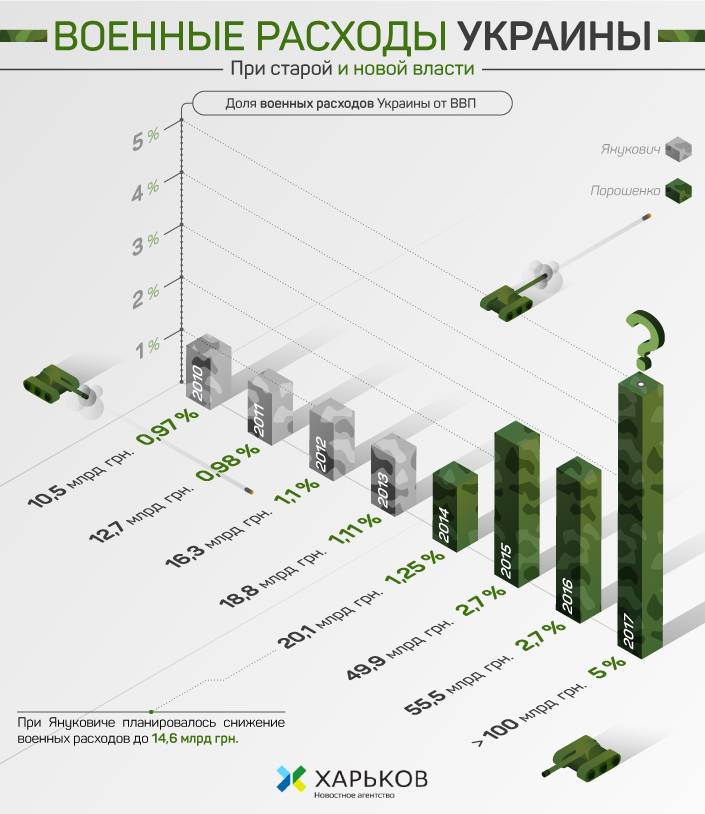 In Russia, for example, 2017 is planned to be spent on defense in 2, 840 billion rubles. (48,5 billion.). The US defense budget is 622 billion dollars, China - 145, Saudi Arabia - 81, Great Britain - 60, India - 51.