The Estonian Defense Ministry has decided to join the Finnish Defense Ministry to jointly implement the program for the purchase of 155-mm self-propelled howitzers K9 "Thunder" by the South Korean company Hanwha Techwin, reports
TSAMTO
.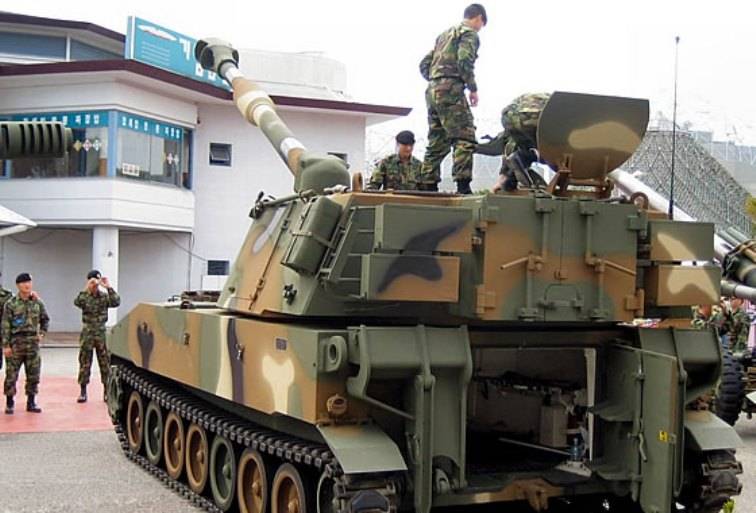 The proposal to the Estonian Defense Ministry to take part in the project was made by the Minister of Defense of Finland Jussi Niiniste.
"The new weapon system will significantly expand the combat capabilities of the country's land forces artillery,"
- said Minister of Defense of Estonia Margus Tsahkna.
According to the plans, howitzers will be delivered to Estonia by 2021. The defense ministry expects to purchase at least 12 K9 units.
The negotiations with the Republic of Korea on the procurement of self-propelled artillery systems and related equipment began in July 2016. The Defense Ministry found it expedient to acquire 155-mm / 52 self-propelled howitzers K9 "Thunder" from the Armed Forces of South Korea. The implementation of the program will update the fleet of outdated artillery systems over the next 10 years.
Help edition:
The K9 Thunder is the 155-mm self-propelled self-propelled howitzer equipped with an MTU MT881 Ka 500 V8 1000 hp MTU developed by the South Korean Samsung Techchin. and the Allison transmission. Maximum speed - 67 km / h, the calculation of the installation - 5 man, ammunition transportable - 48 ammunition. SG can perform an 15 shot within 3 seconds, and ammunition will hit the target simultaneously (firing mode MRSI). Maximum rate of fire - 6-8 rds / min. for 3 min., standard - 2-3 rds / min. In one hour. The firing range is 8-40 km, power reserve is 450 km. "