The command of the Federal Service of the National Guard Troops decided to conduct its own
weapons
Salon, which will be comparable in scale to the Interpolitech exhibitions and the Army forum,
News
.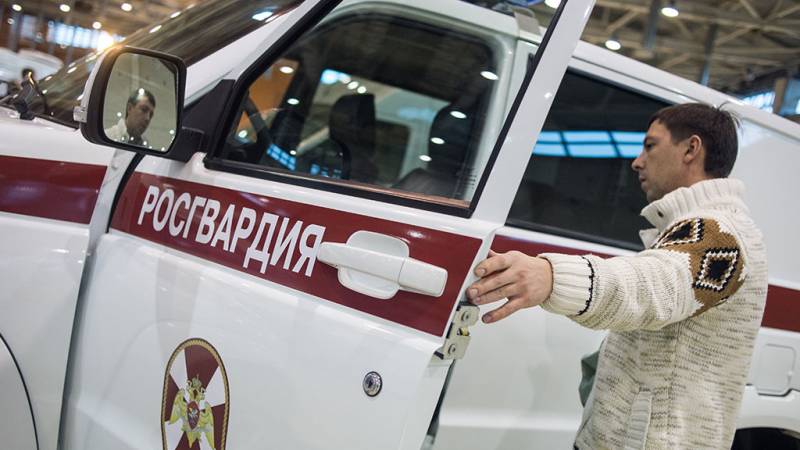 "The new salon will be held on 25 – 26 this May. Where exactly, have not yet decided, but it is possible that in Krasnoarmeysk, near Moscow, at the 14 site of the test site of the federal public enterprise "Research Institute Geodesy." The show of weapons, special equipment and special means was held, "the newspaper was told in the Russian Guard.
Special tactical exercises of the units of the Ministry of Internal Affairs and internal troops were also held there.
The decision to hold your own exhibition is caused by the desire to make a highly specialized salon. "Interpolitech" - more police exhibition. We focus on military armament. We want not only to show models of equipment that are in service, to demonstrate their capabilities, but also to study in practice the possibilities of what the industry is ready to offer us today. Therefore, the salon will have both open and closed parts,
said deputy director Sergei Melikov.
Before the advent of the presidential decree on the establishment of Rosgvardia, Interpolitech was the main exhibition platform for internal troops. The exhibition was held annually at the Exhibition of Economic Achievements from 17 to October 20. It was organized by the Ministry of Internal Affairs, the FSB and the FSMTC of the Russian Federation.
Professor of the Academy of Military Sciences Vadim Kozyulin believes that "the isolation from the police and military exhibitions is caused by the growing status and capabilities of the Rosguards, whose full-time staff is about 340 thousand people." According to him, this is comparable with the number of the Ground Forces of the Ministry of Defense.
Now it is the internal customer that is of primary importance for the industry. The Ministry of Defense spends billions within the framework of the state defense order for the re-equipment of units and therefore can dictate its own conditions. For example, organize specialized
aviation
"or" marine "clusters in the framework of the exhibition of the Army forum. And thereby to take over part of the expositions of two traditional international military-technical salons: the aerospace MAKS and the naval saloon. The Russian Guard is now forming a long-term concept for the development of weapons and equipment until 2030 So the industry will itself be interested in participating in the FSVNG exhibition,
shared his opinion professor.