Olga Golodets, Deputy Prime Minister of the Russian Federation, announced that the tendency towards an increase in the number of Russian residents in 2016 was maintained. According to her, the population growth is observed for the fourth year in a row. Last year, the growth rate of the number of Russians was 5400 people. On the scale of the country, this is a very small value, but against the background of the demographic hole in which the country collapsed in the 90, the result is positive.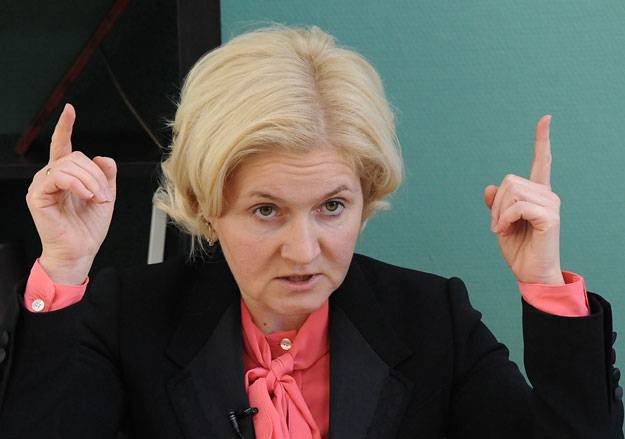 Noting that there was a population growth, Olga Golodets also discovered the "minuses" of such a process. According to her, which leads the news agency
TASS
, "Side effect" - exacerbating the shortage of places in schools. And this "deficit", if you believe Golodets, today is 6 million places in Russian schools.
Golodets:
Only in this school year in 1-e classes went to 145 thousands of children more than the previous one.
In this case, Golodets does not speak about the reasons for such a strange situation. And the main reason lies in the fact that thousands of schools (primarily rural) over the past 20 and more have been closed from the Kaliningrad region to Primorye. In pursuit of optimization, officials began to transfer the buildings of schools to private sections, business offices, all kinds of "prayer houses", and even to saunas and other places for "leisure".
According to Golodets, the government is implementing a program to introduce 167 thousands of new places in schools. The program has already cost 25 billion rubles. However, 167 thousand is too small across the country.
The vice-premier did not provide data on the nature of population growth — on the percentage of the birth rate and migration.