Turkish News Agency
Anadolu
reports that the Turkish troops, together with representatives of the so-called Syrian Free (Liberation) Army (SSA), entered the western outskirts of Al-Bab, in bloody battles knocking out ISIL militants from there (*). It is reported about the breakthrough of the defense of igilovtsev in the north of the province of Aleppo, as a result of which they managed to enter the city, which was under the control of the militants for a long time.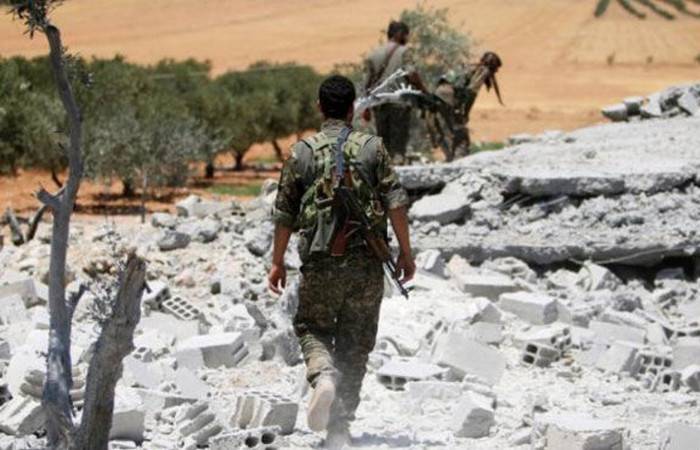 The Turkish military command reports that the ground operation was preceded by airstrikes on the positions of terrorists. Over the past day, hundreds of air strikes were inflicted on igilovtsy, which resulted in the destruction of 58 militants and the destruction of 13 ISIS objects (*).
The operation to capture the El Bab by the Turkish army is part of the operation, which the Turkish Armed Forces call the "Euphrates Shield", claiming that in total during this operation more than 2,1 thousand terrorists of the so-called Islamic State (*) were destroyed.
It should be noted that during the entry of Turkish troops and the SSA into the western part of Al-Bab, Syrian government troops approached the city from the south, south-west and south-east. In the near future, the ISIL grouping (*) in Al-Bab may be completely surrounded. At the same time, the question remains open: how is the probable victory in the long-term going to divide the armed forces of Turkey and the armed forces of Syria in the north of the province of Aleppo? ..
(*) The Islamic State (ISIL) is a terrorist organization. Banned in the Russian Federation