According to the Internet portal
flot.com
, the US Navy adopted a regular, 65-th in a row, missile destroyer of the type "Arly Burke" DDG-115 "Raphael Peralta", built at the shipyard of the company "General Dynamics Bat Iron Works" after a four-year break.

In November, 2004. 25, a Marine Marine Sergeant Rafael Peralta, volunteered to participate in a stripping operation from the militants of one of the areas of the Iraqi city of Fallujah. The command of eight soldiers subordinate to him managed to check four houses. In the fifth house, the infantrymen ran into an ambush. Sergeant Peraltu was wounded in the face and neck. Corporal Robert Reynolds, who received a bullet in his hand, saw his commander slowly sinking to the floor and remained lying in a pool of blood. At that moment, a yellow hand grenade rolled out from the next room under the soldiers's feet. Reynolds says: Sergeant Peralta managed to reach the grenade and close it with his body. The sergeant was killed by an explosion, the rest got off with minor injuries. Rafael Peralta was posthumously awarded the Medal of Honor - the highest US military award.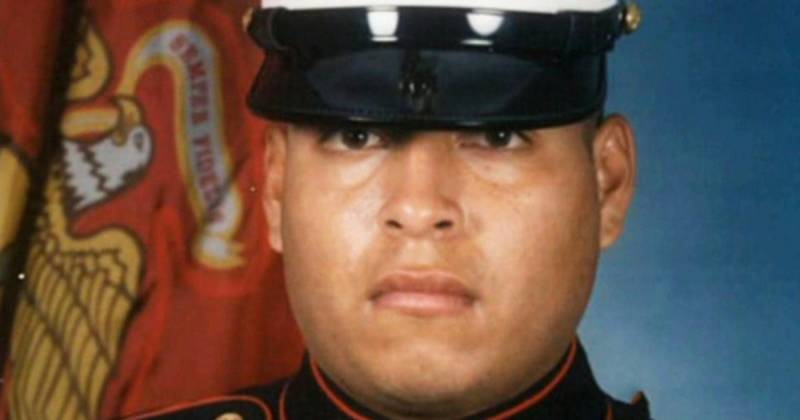 As part of the construction of a series of destroyers of the Arly Burk type, the US Navy planned to ship 62 ships to the 2013 year. The lead ship of the series was commissioned in July 4 1991. However, due to the refusal of multi-series construction of destroyers of the new generation of the Zumwalt type, which significantly increased in price, it was decided to bring the number of ships of the Arly Burk class to 75 units.
At present, there are three more destroyers of the series - Thomas Hadner, Daniel Inuye and Karl Levin - at various stages of construction at General Dynamics Ltd.
The destroyers are armed with two Tomahawk guided missile launchers, Mark.45 artillery guns, two six-barrel 20-mm anti-aircraft gun mounts, two Garpun anti-ship missile launchers, and two three-tube 324-mm torpedo tubes. Armament is controlled by a single Aegis system. On board can be placed one helicopter "Sihok-60". With a total displacement of 8775 tons, the length of the 154 meter and the width of the 20 meters, the ships reach speeds of up to 32 nodes. Sailing Range - 4400 miles. The crew is 334 person.