Ukrainian citizens, whose flow from the territories covered by the civil war in the Donbass has increased again on the Russian direction (Voronezh and Rostov regions), say that they are witnesses of how the radicals of the so-called natsbats carry out terrorist acts on the railways connecting LDNR with controlled Kiev territory.
We will remind that earlier with the statement that the "branch of the railway was blown up by" unknown local patriots ", on Facebook, the notorious People's Deputy of Verkhovna Rada (aka Combat) Semenchenko spoke. Eyewitnesses say that an explosive device on the railroad before the passage of the freight train from the LC was laid by radicals from the Donbass battalion, which Semenchenko directs.
Information from eyewitnesses is presented on the portal.
Raven News
and in fact confirmed by the Ukrainian media. The article reports that local residents began to approach the place where the radicals Semenchenko decided to make a blockade, who demanded an end to arbitrariness and provocations. The militants of the natsbat threatened local residents with violence.
However, after some time, the detachments of the Ukrainian police arrived at the scene. A real fight ensued, in which the radicals Semenchenko pretty badly got. Semenchenko himself, commenting on the situation in
Facebook
, states that "buses with titos" were fitted, which, together with the Ukrainian police, beat his people involved in the blockade. Police used tear gas and batons.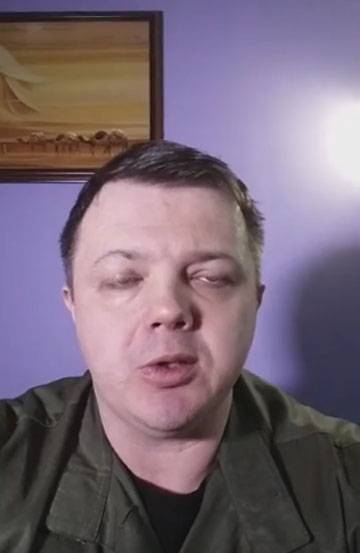 Semenchenko:
This is lawlessness, cynicism and cruelty of a corrupt commissance of businessmen who make money on blood and the authorities that betrayed their people.
Meanwhile, the Ukrainian radio station
"Vesti. Ukraine"
reports that "the date of the next Maidan is known." 20 is called February (3-th anniversary of the anniversary), when defrauded investors, small businessmen, miners, as well as national militants from UNSO, Right Sector (banned in the Russian Federation), etc., plan to go on an indefinite protest action in Kiev.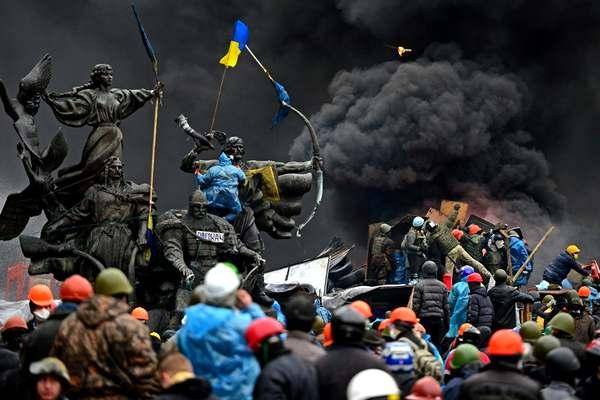 The main requirement is urgent re-election to parliament, political and economic reforms. In this case, some are planning to speak for peace in the Donbass, others require increased military activity.