Information Agency
Interfax-Ukraine
reports that the Primorsky Court of Odessa issued a decree on imposing 4 on Russian drilling rigs, which are used to extract hydrocarbons in the Black Sea - in the economic zone of the Russian Federation - near the coast of Crimea.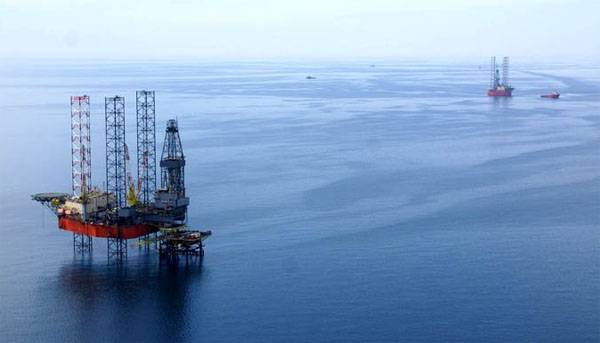 The resolution was issued on January 27 and reportedly "entered into force".
All this is presented in the following form:
In order to prevent the possibility of hiding, damage, damage, destruction, transformation, alienation of the above state property, the investigator petitioned to satisfy and seize the floating drilling rigs B-319 - "Ukraine", B-312 - "Peter Godovanets", "Sivash", "Tavrida". Having considered the petition, having studied the materials that substantiate his arguments, having heard the opinion of the investigator, the court considers the petition to be satisfied.
This information explains the activity.
aviation
The naval forces of Ukraine at the Russian drilling platforms. Apparently, the An-26 plane was sent to "implement the court ruling", namely, with the aim of "giving a sign" to drilling platform employees that the property was "seized".
It was after the overflight of drilling rigs, the Ministry of Defense of Ukraine announced that the Navy's An-26 was fired at by "drilling rigs".
Representatives of a Russian company engaged in fishing in the Black Sea reported that a platform security officer gave a warning light, which, according to Kiev, turned out to be "firearms" ...