The Kildin medium-range reconnaissance ship (SRK), which became part of the permanent operational formation of the Russian, is heading for the Syrian coast
fleet
in the Mediterranean Sea, transmits
Interfax
message source familiar with the situation.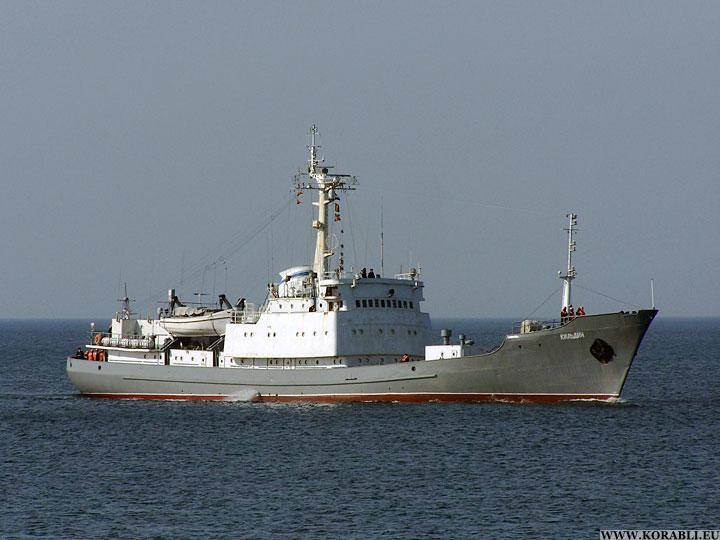 On Sunday, Kildin SRK passed through the Black Sea Straits and headed for the shores of Syria,
said the agency interlocutor.
He recalled that earlier for almost 100 days off the coast of the SAR, the Black Sea Fleet reconnaissance ship "Liman" was keeping watch.
Currently, the Liman SRK monitors the NATO Sea Shield Sea maneuvers, which will continue in the Black Sea until February 10.
Help edition:
"The average reconnaissance ship" Kildin "was built in 1970 at the Polish shipyards. Maximum travel speed - 17 knots. The sailing range is about 10-ti thousand nautical miles. The ship is equipped with various hydroacoustics, radar and radio intelligence systems. The crew - 85 man, weapons - portable SAM "Needle". "