The host of FOXNews, who during an interview with Donald Trump called Russian President Vladimir Putin "a murderer," said he did not intend to ask for an apology. The day before, the Kremlin's press service noted that the statements of the American journalist Bill O'Reilly clearly went beyond professionalism. According to Dmitry Peskov, Mr. O'Reilly would have to think about apologies to the President of the Russian Federation.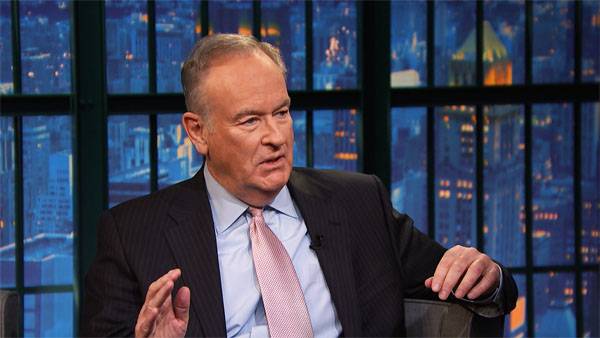 Recall that during the broadcast, in response to a question from an American journalist, US President Donald Trump said that before rushing such accusations against someone else, you must first look at yourself.
Trump - O'Reilly:
Yes. But after all, many died (from American operations). The world has enough killers. And we have a lot of killers. And what do you think our country is so innocent?
After the statements of Dmitry Peskov, Bill O'Reilly stated that he did not intend to ask for an apology.
American "journalist" quoted by the US press:
I am working on an apology, only it will take some time. You can check out this year commercials in 2023.
This once again suggests that journalism as such in the West long ago gave way to propaganda, for which the same American reporters are ready to ignore even elementary ethics.