During the NATO summit to be held in Brussels at the end of May, they will discuss, among other things, the fight against terrorism, the fair distribution of expenses among the alliance countries, as well as the situation in Ukraine and the policy towards the Russian Federation, reports
RIA News
a message from the NATO press service following telephone conversations between the organization's general secretary Stoltenberg and US President Trump.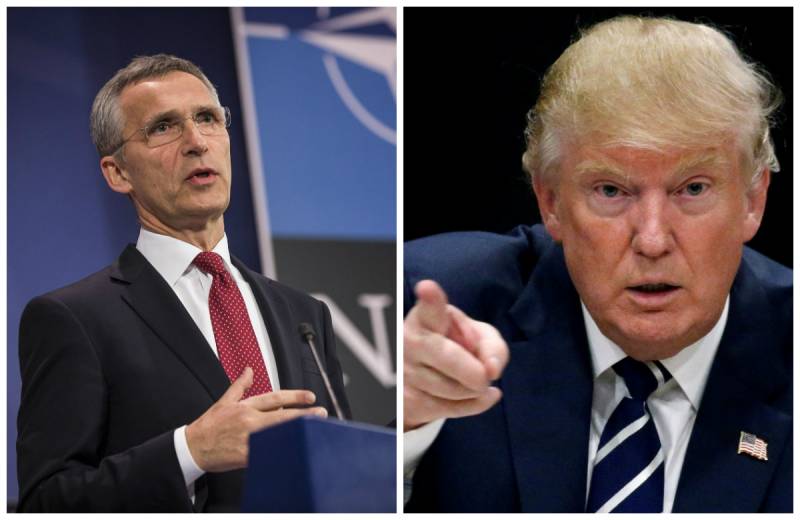 The leaders discussed "
progress in the fight against terrorism, the defense expenditures of NATO and noted the need to continue efforts to achieve a fair distribution of the burden among the allies of the alliance ",
the report said.
In addition, they talked about the escalation of violence in the Donbass and the prospects for a peaceful settlement. The communique also notes that Secretary General Stoltenberg "reminded the US President about the alliance's policy towards Russia, which is a strong defense and dialogue."
The Secretary General and President Trump said they are waiting for the upcoming NATO summit in Brussels in late May to discuss these issues,
says release.