A couple of weeks after the recognition by Mr. Dzhemilev of the fact that Ukraine is not in a position to regain the Crimea by military means, he decided to justify himself somewhat before the Ukrainian radicals. The thing is that the statement of Dzhemilev about the actual military helplessness of Ukraine caused a flurry of criticism from those who still believe that the Ukrainian army is "one of the most combat-ready armies in Europe."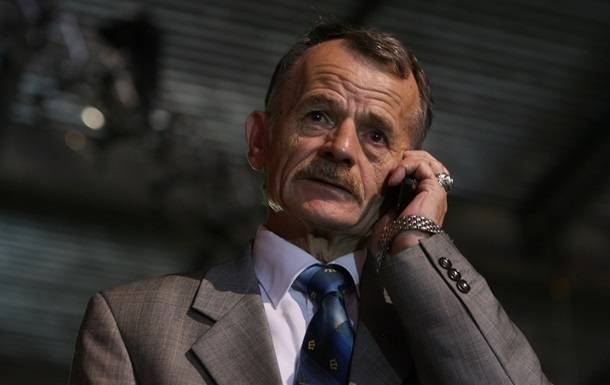 This time, Dzhemilev announced that Russia "would give Crimea itself." Such a statement was made by one of the representatives of the so-called "Majlis", he was a deputy of the Ukrainian Parliament, for the Ukrainian edition of "Apostrof". From an interview with a man who at one time became one of the organizers of terrorist acts in the Kherson region, when, as a result of an explosion, there were hundreds of thousands of citizens of both Russia and Ukraine without power supply:
Russia is very expensive. Every day, sanctions are dealt such a blow to the Russian economy that if everything continues like this, and we hope that they (the sanctions) will be strengthened, then the collapse of Russia is not far off. Russia itself will be forced to abandon the Crimea.
At the same time, Dzhemilev did not tell "Apostrophe" about the future of Ukraine itself, against which neither the EU nor the United States introduced sanctions, but whose economy fell to the mid-90-ies with the number of people living below the poverty line exceeding 36%. Dzhemilev doesn't give predictions about where he himself will be when pragmatic politicians come to power in Ukraine, and not bawlers, criminals and sectarians.