The Syrian army continues to take into account the experience of fighting with militants of ISIL (a terrorist organization banned in Russia) and other anti-government structures. The armored vehicles of the Assad troops are experiencing classic in modern conditions by type of loss losses associated with anti-tank weapons of the mobile infantry opposing it.
Already
cited information
on placement on standard Soviet canons
tanks
additional Syrian protection kits that save both the crew itself and the armored vehicles in modern combat. According to "
Messenger of Mordovia
"The measures taken by the Syrian military to counter the" cluster attack "have affected the classic T-72М1 tanks subjected to the so-called" field modernization ".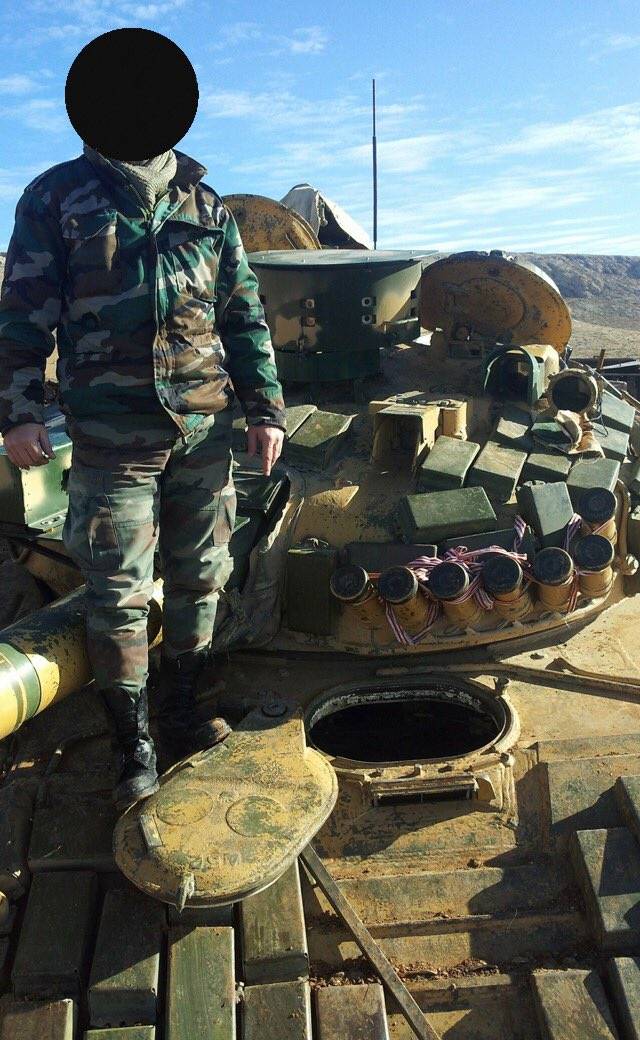 This upgrade of the T-72М1 consists of the installation of the Mirage 2 opto-electronic suppression system. Its radar effect can neutralize anti-tank guided missiles, including US TOW. Another innovation is the Viper-72 thermal imaging sight, which replaced the outdated analog TPN-3-49. Under the conditions of active nightly action by militants who were not shackled at this time of day by intensive attacks by the Russian Air Force, it is able to detect targets at a distance of up to 4 km. Attempts to install Dynamic Protection "Contact" in the field do not look so impressive - there are many unprotected areas around the perimeter of the armor.