According to "
Messenger of Mordovia
", at the exhibition of weapons, held in the spring of 2001, in Abu Dhabi, a presentation of the project
heavy infantry fighting vehicle BTMP-84
exhibited in the form of a wooden exhibit.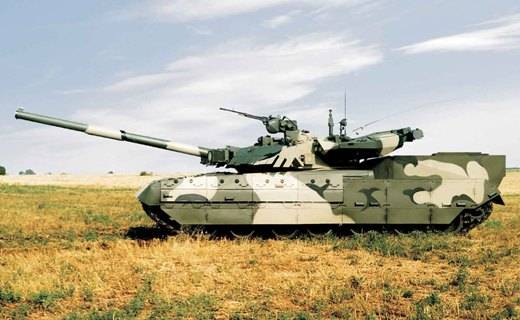 Armored vehicles, according to Kharkov developers, was supposed to change the nature of warfare thanks to equipping military units with a machine that allows you to abandon individual use
tanks
and BMP.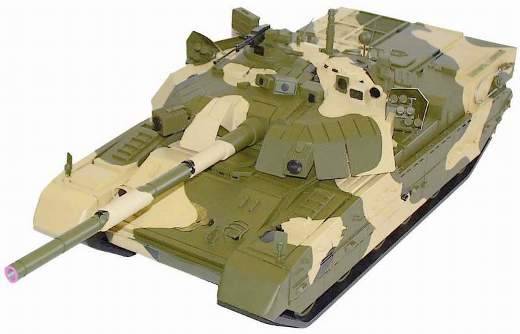 The base of the BMP mass 48,6 t became modern at the time of the T-84 tank. It differed from it with an elongated body, additional supporting rollers (one on each side). Crew - 3 people. Five motorized infantry were to be located between the combat and engine compartment. 1200 hp engine was located so as to give the landing to the opportunity to leave the car behind. The power plant allows you to reach a maximum speed of 70 km. / H. Power reserve was 450 km.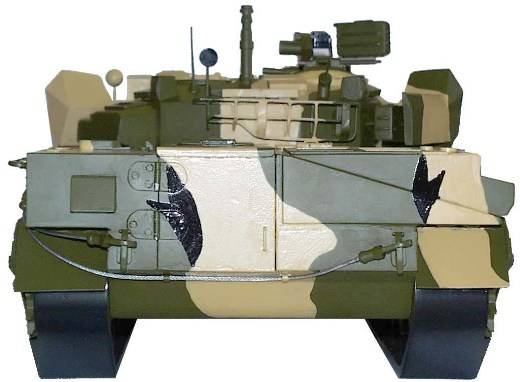 The 125-mm smoothbore gun remained in service with the reduction of its ammunition to 28 shots in the loading mechanism. BMP had two machine guns caliber 12,7 mm and 7,62 mm. Armor protection - protivosnaryadnaya.

The persistent advertising of the new product did not help attract foreign customers. Due to lack of funds, the prototype was never created.