The protesters gathered in Madrid in front of the Foreign Ministry on Sunday sharply criticized the Spanish government, demanding to cease Kiev's support "directly or indirectly" and even break off diplomatic relations with Ukraine, reports
RIA News
.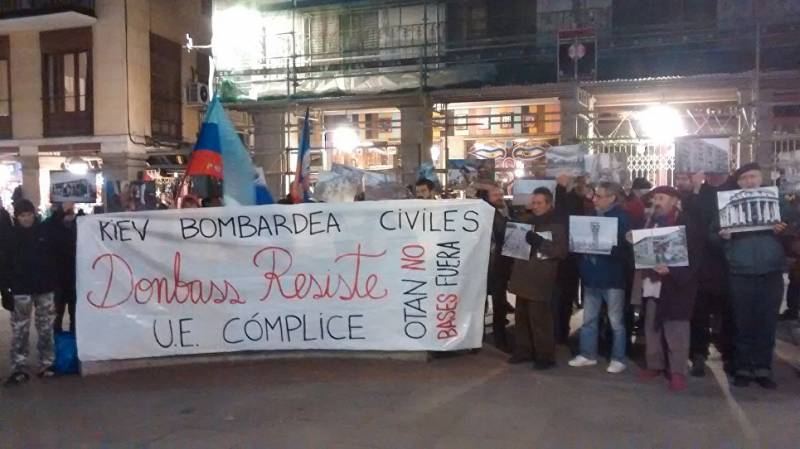 We demand from the government of Spain to break off diplomatic relations with the government of Ukraine,
said the organizer of the action, the representative of the "Forum against the imperialist war and NATO", Angeles Maestro.
The rally was organized after it became aware of the sharp exacerbation of the situation in the Donbass. Activists blamed it on the Ukrainian authorities, who "launched a punitive operation against the civilian population of Donbass, violating the Minsk agreements, which prescribe not to use heavy weapons."
According to Maestro, the protesters "accuse the European Union of complicity in the government created as a result of a coup d'état, which is supported by the people of the Nazi ideology."
The protest, in which several dozen people took part, was held under the slogan "Kiev is bombing a civilian population. Donbass resists. In the hands of the activists were holding photos of houses destroyed during shelling, as well as the flag of the Donetsk Republic.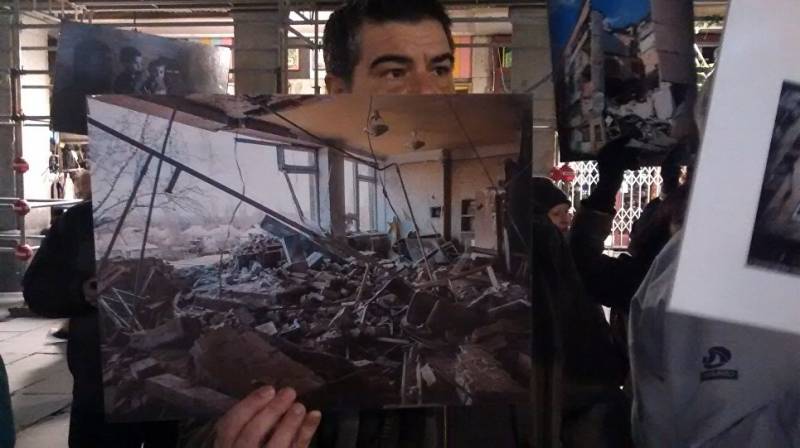 "Fascism get out of Donbass!", "Donbass will win!", "No to NATO, base out!"
- chanted the crowd.
As internationalists and anti-fascists, we want to express solidarity with the Donbas. We remember that Madrid is indebted to the Ukrainians who went to Spain to fight Francoism during the Civil War (1936-1939),
said the maestro.
"We demand to stop political and military support, direct and indirect, through the EU and NATO, to the criminal government in Kiev," she said.