Information Agency
TASS
publishes an urgent message that the President of Belarus has decided on the participation of Belarusian specialists in the bodies of the Eurasian Economic Union. By his decision, Lukashenko recalled Belarusian officials from the customs authorities of the EAEU. This message appeared in the course of his press conference, during which Lukashenko announced "violations of customs agreements and legislation by Russia".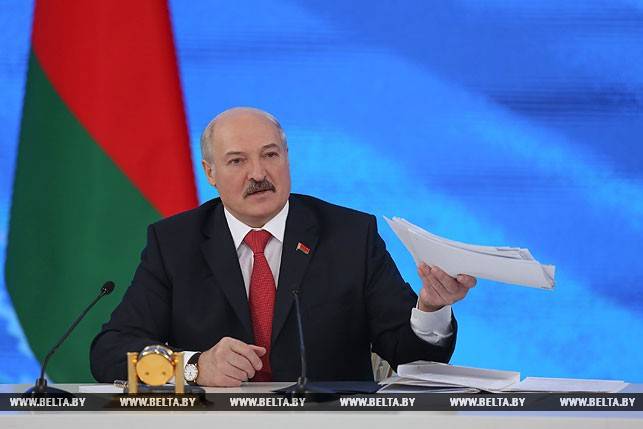 Recall that on the eve of the news agency
Regnum
material appeared with reference to unnamed sources, which stated that Minsk is considering the possibility of withdrawing from the EAEU and the CSTO. In the same material it was noted that Moscow is not going to impede if the Belarusian leadership makes such a decision, although this decision contradicts the interests of the Belarusian people.
Against this background, during a press conference, Lukashenka said that he did not claim anything Russian, and that "the Russian leadership would be burned." President of Belarus quotes the portal
BelTA
:
I do not pretend to anything Russian. But you do it in vain, on this you will suffer the most severe defeat. Not a single Russian, not a single Russian, will believe that Belarus, that Lukashenko is an enemy of Russia, a stranger, that he has turned to the West and somewhere else. This will not believe. And your guide will burn on it. Belarus has not violated a single agreement with Russia, another thing is Russia.
It should be noted that the Russian authorities had previously invited Lukashenko to the Russian Federation. The meeting with Vladimir Putin should take place on February 8-9, but at the moment there is no confirmation of the readiness of the Belarusian leader to fly to Russia.