In one of the parts of the Rosguards, a presentation was held by the department.
weapons
, among which is the new GM-94 grenade launcher, reports
Warspot
.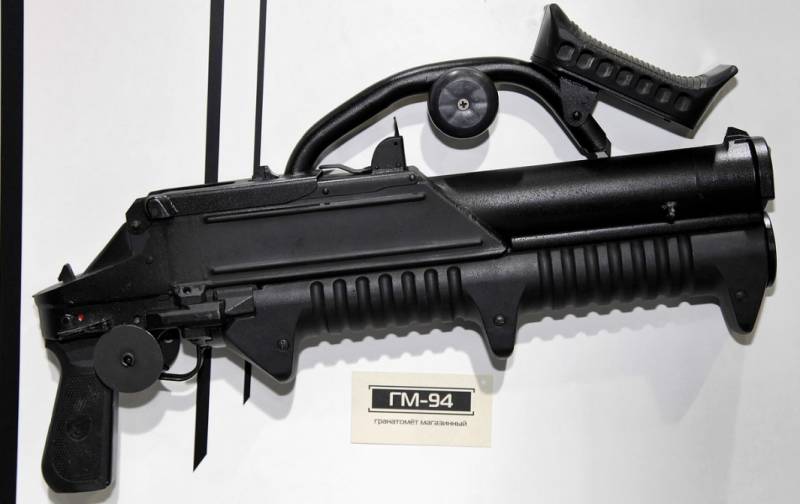 "The Tula GM-94 manual magazine grenade launcher entered service. This weapon is used in a battle in a confined space - when storming buildings, in clashes in buildings and on narrow streets, "the commander of the Taganrog riot police Sergei Trubnikov told reporters.
The GM-94 multipurpose grenade launcher was developed in the Tula Instrument Design Bureau in 90-ies, but for a long time remained known only to gunsmiths.
"The mass of weapons without warheads is only 4,5 kg. At the same time, its striking effect is comparable to the combat capabilities of artillery installations. Thus, thermobaric impact grenades can infect technology protected by armor with a thickness of up to 8 mm. In addition, such ammunition effectively destroys wooden and brick security barriers ",
- told the lieutenant colonel.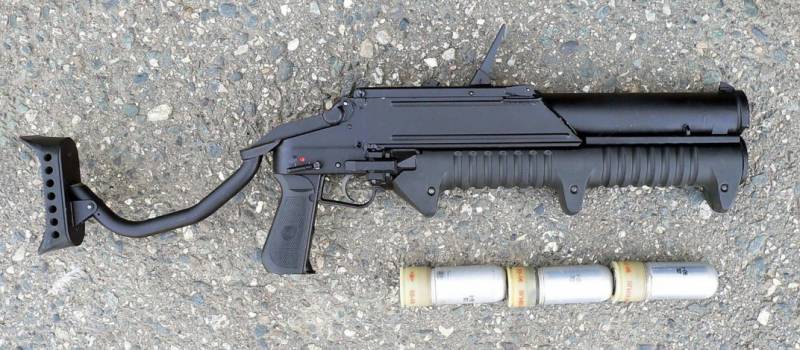 At high power, shatter-proof grenade launchers are relatively safe for the shooter himself (when broken at a distance from 5-meters). A sufficiently large assortment of 43-mm shots has been developed for weapons. Among them, high-explosive grenades, tear gas grenades, as well as shots with a rubber bullet. Store capacity - 3 charge.