During his press conference, which is called the "big talk," the president of Belarus continues to "burn with napalm." And most of the "napalm" from Alexander Lukashenko goes to the Russian Federation, which is a strategic partner of the Republic of Belarus. After a statement that he had appealed to the Ministry of Internal Affairs regarding the need to initiate a criminal case against the head of the Rosselkhoznadzor, Dankvert, Lukashenko said that Belarus "is suing Russia for reducing the supply of oil."
At the same time, Lukashenko did not specify in which court exactly the issue of reducing the supply of "black gold" from Russia to Belarus is being considered.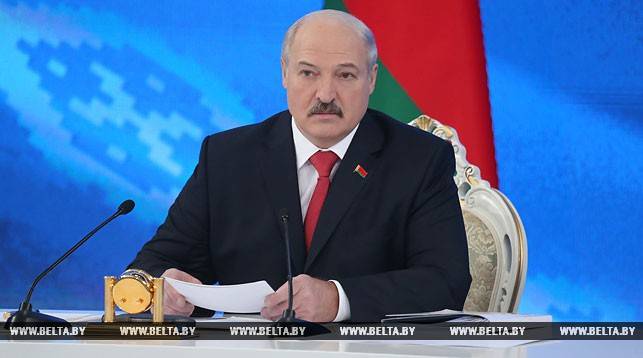 Then Lukashenko announced that he was opposed to the deployment of a Russian air base on the Belarusian territory.
RIA News
quotes Lukashenko's statement:
They say the military base ... Come on, who needs these 10 airplanes that Russia wanted to land in Bobruisk. We have excellent pilots, we have a great school, you know that we are no worse at war on military aircraft.
And here Lukashenka didn't specify when the last time Belarusian pilots (with all due respect) "fought" on military planes and against whom "hostilities" were fought ...
Then Lukashenka started talking again about the "blocked road for Belarusian goods". From his statement:
What are you doing? Why are you blocking Belarusian goods? We need to sell it in order to pay you for oil and gas, I always talk about it.
After that, Lukashenko added that if between the two countries "there is an abyss, then it will have to fall asleep for decades; there will be neither Putin nor Lukashenko, and we will leave all this to the children ... "