Today, an infantry company of the 1 Battalion of the American Armored Regiment will arrive in Estonia as part of Operation Atlantic Resolve.
RIA News
Post by the US Embassy in Tallinn.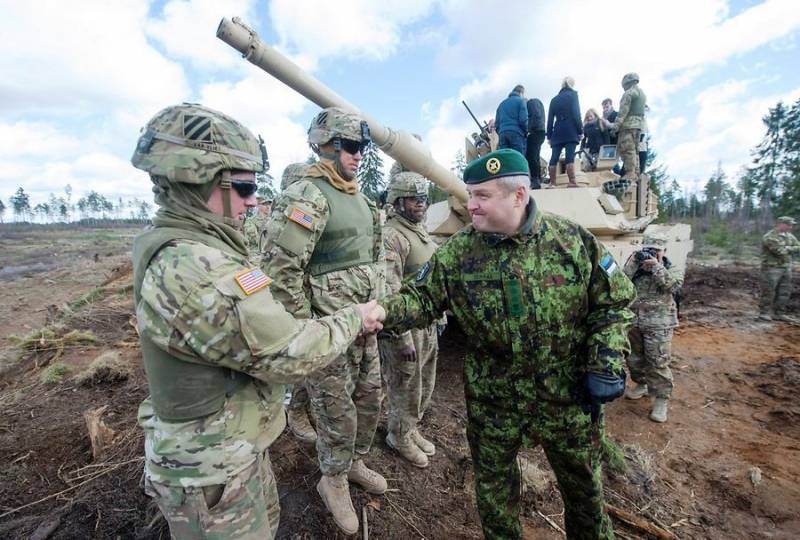 US military in Estonia, 2015"A company of foot soldiers of the first battalion of the 68th US Army Armored Regiment will arrive in Estonia. The armament of the company includes four tank M1A2 Abrams and 15 Bradley infantry fighting vehicles, "
- said in a statement.
The new unit will replace the company of the 503 regiment of the 173 airborne brigade, which arrived in Estonia on a rotational basis last September.
It is noted that "the deployment of equipment and troops is carried out in the framework of the new phase of Operation Atlantic Resolve, aimed at supporting NATO allies."
The Americans will stay in the republic until spring, until the soldiers of the multinational battalion begin to arrive, the decision to deploy which was made in 2016 at the Warsaw NATO summit.
Earlier it was reported that the battalion will consist of 1,2 thousand troops, most of whom (800 people) will arrive from the UK, the rest from Denmark and France.