As the
RIA News
, in February, 2017, the Chechenavto plant began the production of a three-seat tactical autonomous all-terrain vehicle - the so-called "buggy", used to transport personnel and transport goods in difficult terrain and off-road conditions. This year also plans to release a six-seater buggy.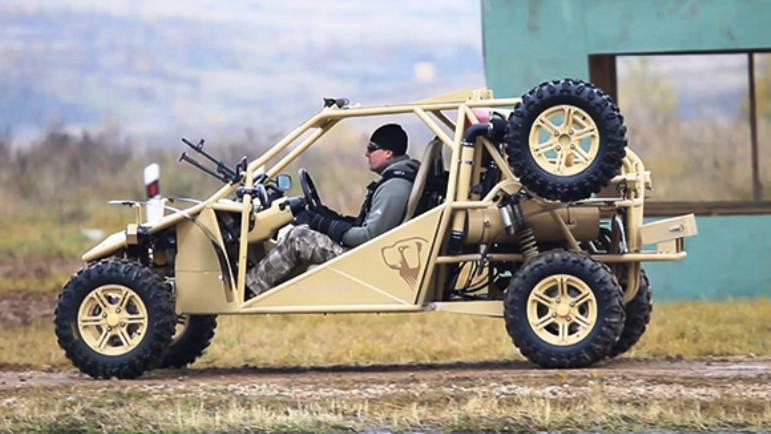 "The all-terrain vehicle is a domestic product that surpasses foreign counterparts in tactical and technical characteristics. The serial release of the triple version will be launched in February 2017 of the year at the Argun automobile plant Chechenavto. The combat buggy is a real" multitool "for the military.
- explained the head of Chechnya, Ramzan Kadyrov.
The platform of the car provides for various military and civilian modifications, including a sports model. In particular, the purchase of "buggy"
plan to implement
Rosgvardiya and the command of special operations forces.
R. Kadyrov suggested that his subscribers in social networks give names to the machines. The winners of the competition will have the opportunity to be the first to test a small car and take courses in extreme auto-training with instructors.