Chinese shipbuilders completed the installation of the "island" on the Type 001A project carrier under construction. A new ship is planned to be launched until the end of 2017.
N + 1
with reference to Defense News.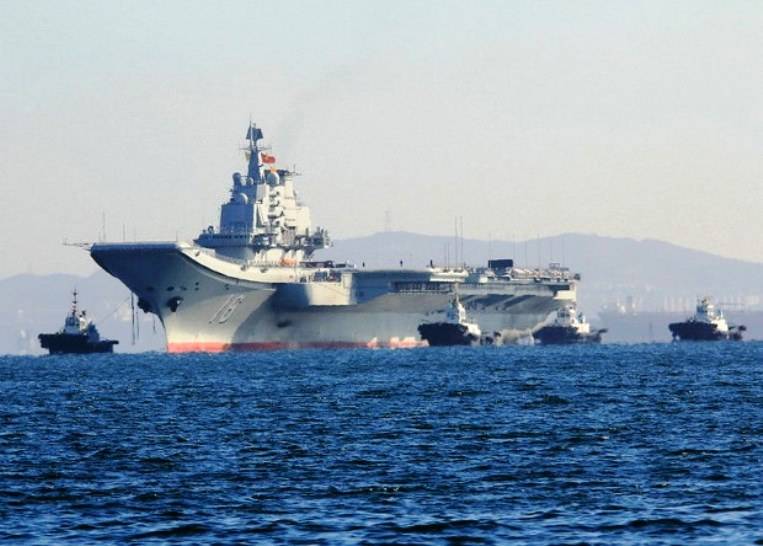 "Liaoning"
Type 001A is the first aircraft carrier designed and built in China. Today, the PRC Navy has only one aircraft carrier - "Liaoning", bought from Ukraine. It was put into service in 2012. Previously, the Liaoning was called the aircraft carrying cruiser Varyag (the 1143.6 Krechet project).
"The new Chinese aircraft carrier was obviously designed on the basis of the Soviet 1143.6 project. The Chinese side allegedly received its documentation when it bought the Varyag from Ukraine. Nevertheless, there are external differences from the original project. In particular, on the new ship "island" (the main superstructure with the bridge and the mission control center) is extended and made higher ",
- stated in the material.
Otherwise, the new ship will likely be similar to Liaoning. The latter has a displacement of 59,5 thousand tons, length - 304 m, width - 75 m. The aircraft carrier is capable of speeds up to 19 nodes, its range - about 8-th thousand miles.
In 2016 g, it was reported that construction of 2's runways with steam and electromagnetic catapults was completed in Liaoning Province near the city of Huludao. It is assumed that both devices will be involved in comparative tests, following the results of which one of the structures will be selected for installation on promising aircraft carriers.