In 2017, the second batch of Su-10 fighters will be delivered to China, the remaining aircraft will be transferred to 35, reports
TASS
with reference to a source in the field of military-technical cooperation.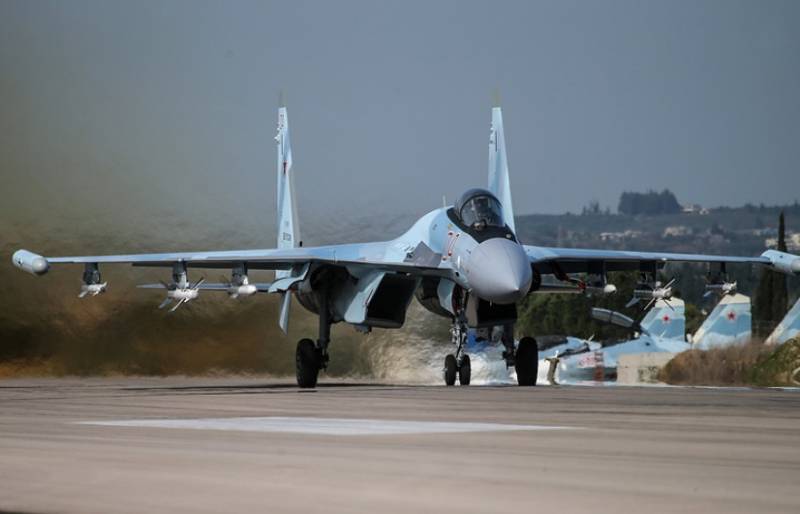 Su-35 in Syria
"The first four cars were delivered at the end of last year, and the second batch of 10 aircraft will be delivered to the customer this year," the agency's source said, adding that the final batch (10 machines) will be transferred to 2018.
The Federal Service for Military-Technical Cooperation (FSMTC) did not comment on this information.
Recall, the contract for the supply of 24-x fighters was signed in 2015 g, its cost - about $ 2 billion. This cost also includes the supply of ground equipment and backup engines. Contract terms must be met within 3's
In November, 2016 of the FSVTS deputy director Vladimir Drozhzhov announced that Russia had started the implementation of the first stage of obligations under the agreement concluded with the PRC.