There are reports from Syrian Aleppo that Russian soldiers have opened a sapper school in the liberated city from terrorists, where representatives of the CAR government forces will be trained. Representatives of the Russian Coordination Center for the Reconciliation of the Parties, as well as officers of the Syrian army, took part in the opening ceremony of a military educational institution in the northern part of Aleppo.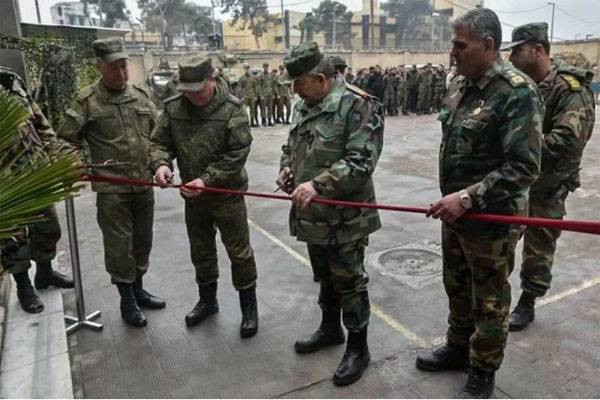 The teaching staff is Russian officers who are part of the military engineering units involved in the demining of the Aleppo neighborhoods, and also participated in the demining operation of Palmyra (today it remains under the control of terrorists). Russian servicemen are teaching Syrian colleagues, as well as law enforcement officers, to detect and neutralize explosive devices. At the same time, the necessary equipment of Russian production is presented as the material and technical base of the sappers school. Practical skills are practiced on real explosive devices, which at one time were installed by militants at various points in Aleppo.
Particular attention is paid to safety regulations, options for warning civilians about the high risk of improvised explosive devices. Students of the school are taught how to bring to the attention of the civilian population the need to report the discovery of svu installed by militants.
Judging by the photo published
AMN
, the occupancy of classes is impressive - there is clearly not enough space for everyone, to get training: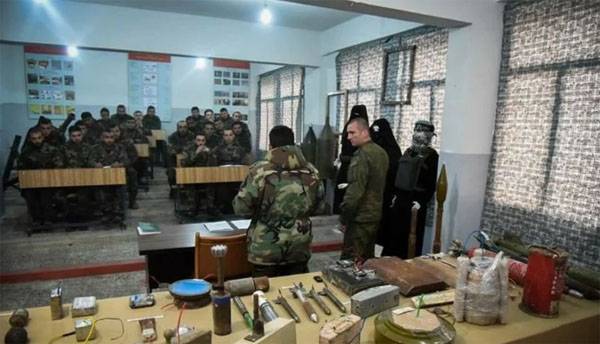 Syrian military personnel are trained in the use of various models of mine detectors. The transfer of experience in mine clearance will allow several dozen engineering units of the SAR army to be connected to the demining operation in the near future.