The data from the recording equipment of the MiG-35 showed that the RD-33MK engines during the first flight tests of the fighter worked out normally, reports
RIA News
report of the press service of the United Engine Corporation (UEC).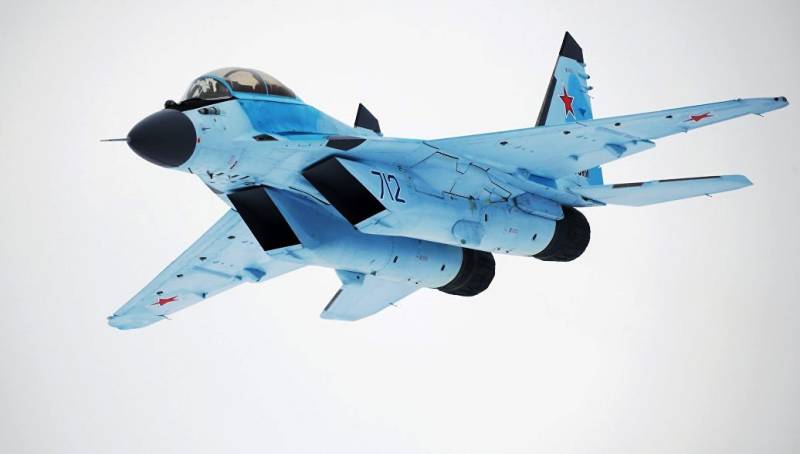 Recall that the first flight tests of the MiG-35 passed 26 January in Lukhovitsy. Upon their completion, Mikhail Belyaev, a senior test pilot at RSK MiG, stated at the end of the flight that "an accurate assessment of the performance of all the onboard systems will be determined after processing the data of the control recording equipment".
"The RD-33MK turbojet engines, produced by VV Chernyshev MMP AO and developed by Klimov AO, worked without comment during the first test flight of a new multifunctional MiG-35 fighter in Lukhovitsy near Moscow. This is evidenced by the results of post-flight processing of materials of the aircraft's recording equipment ",
- says the release of the JDC.
It is reported that the engines are made in 2016 g, maintenance of their operation, incl. on trials, provided a team of representatives of JSC "MMP named after V.V. Chernyshev.
Enterprise director Amir Khakimov stressed:
Our specialists took part in the preparation of the aircraft for the presentation and execution of aerobatic figures. The flight went smoothly, the flight mission was completed in full, no complaints about the work of the aircraft's power plant were detected by the test pilots.
Help press service: "RD-33MK - modification of the basic engine RD-33, subjected to serious refinement. Its feature is increased traction. By increasing the air flow rate and the gas temperature in front of the turbine, the power of the RD-33MK increased by 7%. The engine is equipped with a digital automatic control system. At the same time, all the advantages of the basic model are preserved, in particular, the absence of restrictions on aircraft control in flight and a high level of resistance to external disturbances. The RD-33MK is installed on the MiG-29K / KUB and MiG-35 fighters. "