Last week, al-Shabab militants seized a Kenyan military base in southern Somalia, the blog reports
bmpd
with reference to the Standardmedia.co.ke resource.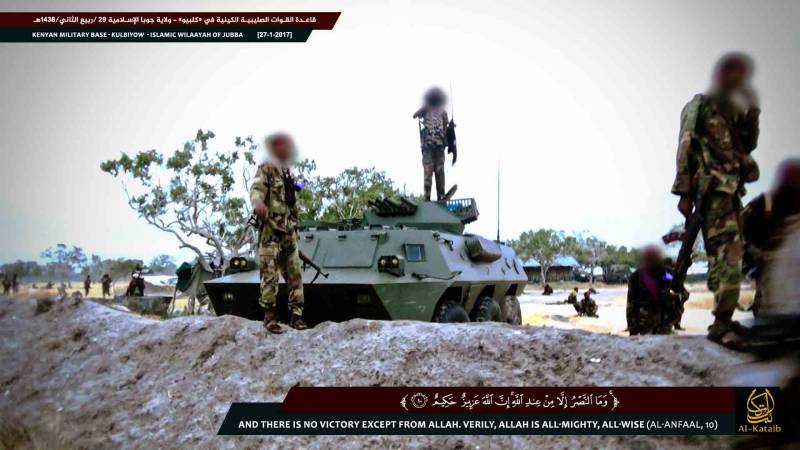 The publication recalls that Kenyan units are part of the African Union mission in Somalia, and their bases are in the south of this country.
According to the report, gunmen launched an attack on January 27 base. During the battle killed at least 68 military personnel of Kenya.
The Kenyan authorities initially denied that the base had been captured, and now they are simply silent, refusing any comment.
The resource recalls that last year another Kenyan base was captured by militants. Then the 173 soldiers died. At the same time, the real size of the losses was ignored by the Kenyan authorities for several months.