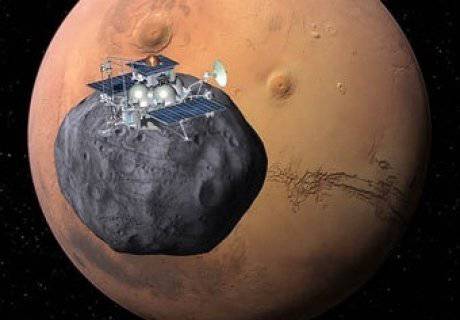 According to the Americans, the reasons for the failures that have been pursuing Roscosmos throughout the year are not systemic. A NASA spokesman said he believes in his Russian colleagues. At the same time, he also noted that manned rockets are being prepared for flights regardless of the missiles that launch satellites into orbit.
NASA (National Aeronautics and Space Administration) does not see in the known difficulties with Soyuz, as well as in the Progress accident in 2011, of serious systemic problems. According to the agency "
News
", Referring to the head of the International Space Station program at NASA, M. Saffredini, the US space agency believes that Russian colleagues are concerned about the issues that have arisen. Saffredini said that Russian colleagues had difficult launches over the past year, but they take their work seriously. Saffredini also noted that the difficulties that had arisen were not related to the manufacturer of Soyuz and Progress - RSC Energia.
According to the representative of NASA, Roscosmos employees are very concerned about what is not a "systemic problem." "I know that they take the problems seriously, and, in general, I am sure of them," said M. Saffredini.
Giving a comment on the latest failure of Roscosmos - a breakdown during testing of the descent vehicle of the Soyuz TMA-04M manned spacecraft, a NASA representative called the problem situation very unsuccessful, but at the same time considered it an "internal affair of Russian partners." Saffredini explained that testing is a complex process and that this can happen. The representative of NASA does not see in the incident a more serious problem related to RSC Energia.
However, against the background of a number of accidents at the Phobos-Grunt interplanetary station and several Russian satellites, a NASA representative noted that it is customary to treat the spacecraft of the manned program completely differently from the point of view of safety and quality control.
The past 2011 year has passed for Roscosmos indeed very hard. In December, 2010 was a major setback for Russian space specialists during the orbital launch of several GLONASS satellites. In February, 2011 was lost another military satellite. Then, in August, Roskosmos was unable to put the Express-AM-4 telecommunications satellite into orbit, which had a cost of over seven billion rubles. In August, for the first time in thirty years, the Progress-M-12М, which delivered the cargo for the space station, fell to the ground during its launch into space. Further, in November 2011, the Roscosmos lost the Phobos-Grunt interplanetary station. Finally, in December, 2011 suffered a catastrophe at the launch and the military satellite Meridian.
The new, 2012 year, for Roskosmos, also began with major troubles: on the tests before the flights the landing vehicle of the Soyuz manned spacecraft was damaged. Recall that today only "Soyuz" can deliver astronauts to the International Space Station. The NASA office very much hopes that all the failures listed will not affect the work of the station.