From about 16: 00 Moscow time, the Ukrainian artillery resumed Makievka's massive shelling. As a result of the shelling, several houses were seriously damaged, and a fire broke out on the gas pipeline. The Chervonogvardeysky district of the city and adjacent villages are subjected to shelling.
There are reports of civilian casualties on the territory of the DPR. The shelling from the point of view of the Ukrainian Armed Forces led to the death of a Donetsk resident 1965, who was born. Information confirmed by the head of the local administration Valentin Levchenko. Reports about it
Donetsk News Agency
.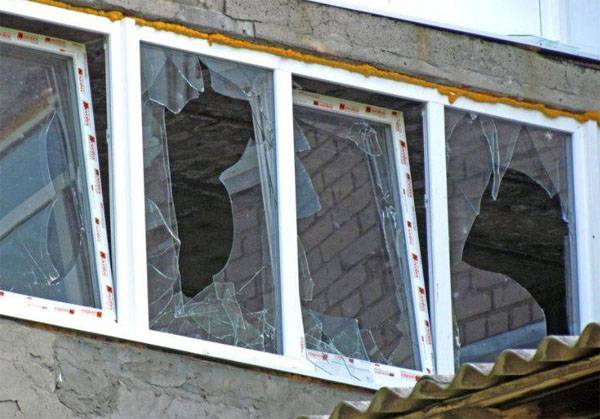 Today was a briefing of the official representative of the Ministry of Defense of the DPR, Colonel Edward Basurin. According to him, the Donetsk troops recaptured an attempt to break through the Ukrainian security forces in the Donetsk, Gorlovka and Comintern areas. According to Basurin, when the Ukrainian security forces came under the backfire of the DPR army, they tried to retreat, but already came under the so-called barrage fire opened by militants of the Right Sector (banned in the Russian Federation). Pravoseki and representatives of other nationalities of Ukraine are used as a fence, the purpose of which is to drive into the battle of the armed forces of the Armed Forces of Ukraine at any price.
Eduard Basurin notes that the Armed Forces of Ukraine are firing on the territory of the DPR from armaments that should be removed from the contact line on the basis of the Minsk agreements.
At the same time, a statement was made by the head of the so-called Donetsk military-civil administration, Mr. Zhebrivsky. According to him, "the situation under Avdiivka is under the personal control of the President of Ukraine Petro Poroshenko". If you follow this logic, it turns out that Poroshenko does not control the situation in other areas ...