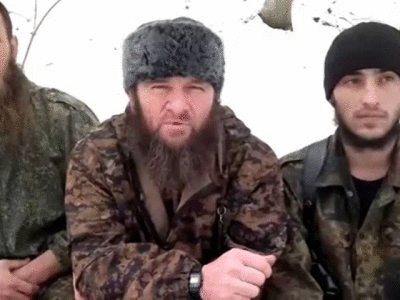 The network posted a video with a public statement of the leader of the Caucasian militants Umarov. He states that he gave orders to his subordinates to avoid attacks on civilian objects in Russia. Such a statement is explained by the fact that, according to Doku Umarov, "civil protest processes" are taking place in the country, from which it can be seen that the population no longer accepts Putin's policies.
According to Doku Umarov, this means that from now on many Russian citizens no longer support the North Caucasian policy of the current government. Therefore, the militant ordered all groups conducting their operations on Russian territory not to subject civilians to the suffering. Meanwhile, it is precisely Doku Umarov who is suspected of carrying out terrorist acts in the Russian Federation - and among others at the Domodedovo airport last year.
Umarov, whose video statement is being actively distributed through the web resources of Chechen separatists, asserts that if after publishing his appeal, attacks on civilians and peaceful objects will not be stopped, then they should be recognized as provocations of the "Putin regime" that can be arranged on the eve of the presidential elections: after them, Vladimir Putin hopes to remain in the Kremlin.
In the statement, Umarov, moreover, notes that the objects of special services, law enforcement agencies, the army, as well as the Russian political leadership are not included in the "video order".
It is difficult to establish by whom, where and at what time the videotape of Umarov's appeal was made. In the record - Chechen fighters in a snowy forest. No true information about the current location of Umarov.
On the anniversary of the terrorist attack at Domodedovo (January 24), in which nineteen people were killed and more than two hundred injured, the Investigative Committee of the Russian Federation confirmed the version according to which the explosion at the airport was planned and organized by the leader of the Emirate Kavkaz Umarov.
Following this attack, in March 2011, the UN Security Council Committee included Doku Umarov in the unified "black list". In May, the US Department of State 2011, in connection with the recognition of the organization "Emirate Kavkaz" as a terrorist organization, announced a large remuneration - five million dollars - for information on the location of Umarov.