The Syrian military command reports on the conduct of a successful operation against ISIS militants (prohibited in the Russian Federation) in the area of ​​the village of El-Bab in the north of Aleppo province. The terrorists, who were actually trapped in a semi-ring (by the SAR army from the south and southwest, and by Turkish troops and the so-called "free Syrian army" of the north and northeast), attempted to attack the SAR forces, but received a significant rebuff.
As a result of a counterattack carried out by the armed forces of the SAR in the Al-Safa area, dozens of terrorists were killed. Information portal
AMN
publishes photos of the Syrian military in positions that previously belonged to igilovtsam (18 +).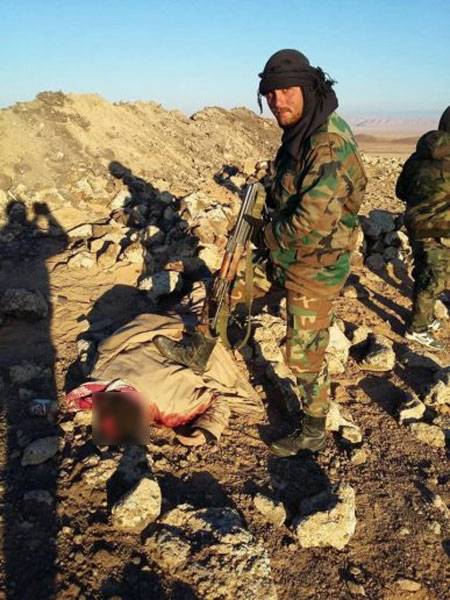 Reports of fights in the Deir ez-Zor area also come. A series of air strikes by aircraft of the VKS of the Russian Federation on ISIS terrorists brought an important result. Militants have lost the possibility of further progress. However, it becomes known that several groups of foreign mercenaries from ISIL were previously able to gain a foothold on the outskirts of Deir-ez-Zor - in the ruins of urban buildings. In this case, the Syrian army, which is actually besieged in the city, is trying with all its might to restore the corridor towards the airfield. The corridor was cut several days ago by igilovtsy.
A video of battles in the Deir ez-Zor area between the government forces of the Syrian Arab Republic and the militants of the so-called Islamic State is published.