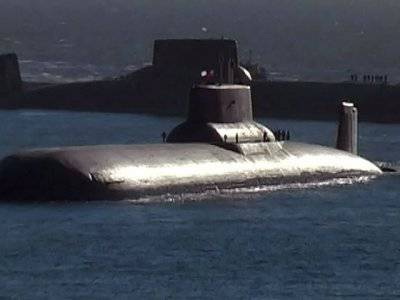 Admiral Vladimir Vysotsky, commander-in-chief of the Russian Navy, during a speech at the assembly of the St. Petersburg Maritime Assembly, reported that the Russian fleet in June 2012 would resume continuous combat patrols in the World Ocean with strategic nuclear submarines (nuclear submarine). "June 1, or a little later, continuous combat patrols of strategic missile cruisers will be resumed," he said. "We have been waiting for this for 26 years."
Currently, according to the commander in chief, in the position of the Russian Navy there are noticeable shifts, due to the fact that the country's leadership considers the development of the Navy a priority, ITAR-TASS reports.
"In Severodvinsk, we and the heads of ministries and departments held a very serious event. During the meeting, the ship building program was considered before 2035. The Federation Council and the Duma have long been waiting for this program to be considered," Vysotsky said. "Several proposals have been prepared. I will not tell you what they are, but, in my opinion, they are true. I will only note that they will allow the construction of ships to be brought to the state level and somewhat "removed" it from the ministerial "nest".