According to the head of the central board of the National Police of Ukraine in the Odessa region, Dmitry Golovin, a huge amount of evidence in the case of the tragedy in Odessa on May 2, 2014, was irretrievably lost.
Recall that the clashes of opponents and supporters of Euromaidan, which occurred two months after the so-called Revolution of Dignity, led to a fire in the House of Trade Unions, in which representatives of the Antimaydan movement took refuge. Then 48 people were burned alive and seriously injured more than 250 citizens.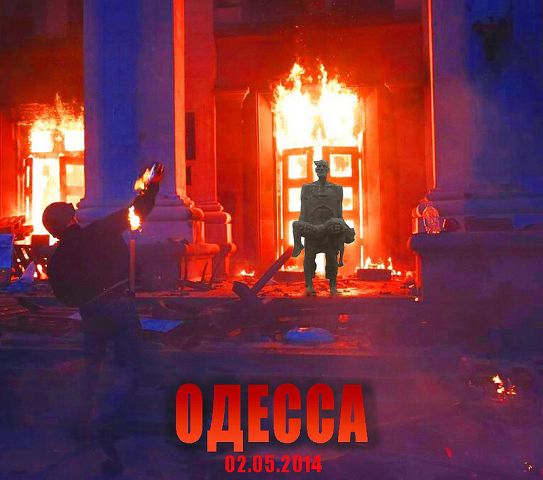 Court hearings on this case were repeatedly postponed, and the course of the investigation drew criticism from both the Russian side and international organizations, for example the UN.
In July, 2016, the head of the United Nations human rights monitoring mission, Fiona Fraser, accused Kiev of political interference with the investigation and deliberately delaying the judicial process.
However, the reaction from the official authorities of Ukraine did not follow, which signals the unwillingness to conduct a full-fledged trial and a frank cover for the criminal inaction of the police and the state emergency service.
Of course, the case of the second of May can be considered symbolic. The incident openly demonstrated who was transferred to power after the coup d'état. It is also indicative of the demonstration of the work of the Ukrainian judicial system, the distinguishing features of which are not justice, impartiality and competence, but corruption, secrecy and bias.
The change of judges, the repeated absences of important witnesses, the accused, and their lawyers — this is how you can briefly characterize the course of the proceedings of such a resonant tragedy.
The results of almost three years of investigative work are zero. At the same time, for the curators of nationalist movements, the achievements are more than significant, because all activities were conducted in the opposite direction from identifying and punishing criminals.
This is where the evidence would be useful. But they are lost.