For the statement of the Dutch about the impossibility of deciphering the data on MH17, transferred to them by Russia, there are either incompetence or a desire to delay the investigation, reports
RIA News
the words of the former deputy chief of troop defense of the Russian Armed Forces, Major-General Alexander Tazekhulakhov.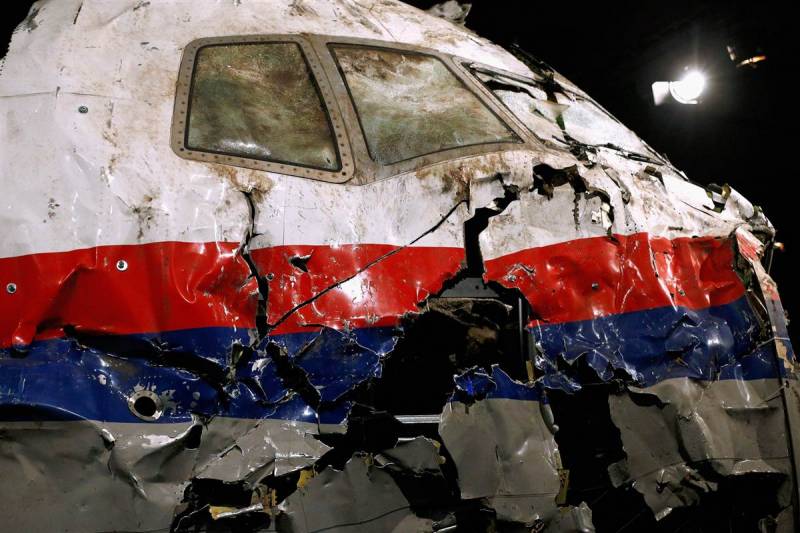 Last autumn, Moscow sent the Netherlands "a recording file from a radar processor that cannot be faked, changed or corrected," and only now it became clear that "the Dutch side cannot decipher them," Tazehulakhov explained in an interview with RT.
This is either professional incompetence, or a desire to delay the investigation process as much as possible ... This is money, this is attracting officials at various levels. Although the issue could be resolved very simply: invite our specialists and they will help you if you yourself are not able to open the file in the usual format. But here is another problem. Holland is trying in every way to remove the representatives of Russia from this investigation,
he said.
According to the general, the Dutch are again trying to "blame Russia for something, but it's still not clear what", to show that "Moscow does not comply with international law." He emphasized that "in the Chicago Convention on International Civil
aviation
it's not talking about recording formats and providing data. " Maybe the European Commission has established its format, but Russia has not joined the EU documents, therefore, "it has the full right to submit information in its format," Tasekhulakhov said.
Information provided in a timely manner. Ask for help - I think we will always help. If they don't contact us, let them decipher them further. Apparently, it is profitable for them. In addition, as we know, they have information from the United States, there is information transmitted by the Ukrainian side,
added on.
According to the general, "in any case, the entire responsibility for the Boeing disaster lies on the Ukrainian side."
Earlier it was reported that the Dutch experts can not decipher and use the information from the radar provided by the Russian side as part of the investigation into the circumstances of the crash of the Boeing Malaysian Airlines in the Donbass. The representative of the Dutch prosecutor's office, Wim de Brun, said in this connection that the Netherlands would send a new request to Russia.