More than 10-ti Ukrainian security officials killed on Monday in the Donbass, even more 15-ti injured. In the escalation of the conflict, the Foreign Ministry of Ukraine accused Russia, reports
RIA News
.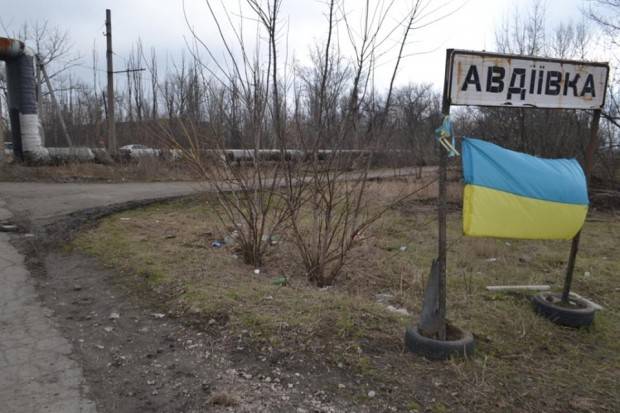 According to the military department of the DPR, Ukrainian servicemen died in the course of their attempt to assault the militia positions. In turn, the Ukrainian command accused the militia of storming the positions of the Ukrainian Armed Forces in the Avdeevka area.
According to the Foreign Ministry of Ukraine, in the Donbass there is a "bold disregard for obligations under the Minsk agreements on the part of the Russian Federation". The Ministry appealed to the world community to exert pressure on Moscow.
Because of the situation in Avdiivka, Petro Poroshenko interrupted his visit to Germany.
In connection with the escalation of the conflict around Avdiivka, the President of Ukraine decided to interrupt his visit to Berlin and urgently return to Kiev in order to coordinate government measures and measures to prevent a humanitarian catastrophe and search for responses to the shelling that is happening around Avdiivka,
said on the air of "5 channel" deputy head of the administration of the Ukrainian president Konstantin Yeliseyev.
Ukrainian press does not give a definite answer to the question of what is happening in Avdiivka. The headquarters of the ATO, for example, speaks about the attack of the enemy: "Our positions tried to storm twice, and, having suffered losses, retreated."
However, the APU fighters themselves say the opposite.
"We are approaching a point. Small detachments open fire in response to provocations from that side and move forward. Win back the position, sit there. Then they start beating "artoy" on them, and ours are piling in response - it turns out that the position was captured, but a hot spot was created. At the same time we have losses ",
- told one of the servicemen from the front line to the Ukrainian Vesti.
In the city now there is no light, no connection, no water, the newspaper notes.