Corporation "Rostec" has taken timely measures to withdraw from bankruptcy NPO "Lightning", the developer of the spacecraft "Buran", reports
Defence.ru
With reference to the press service of the association "RT-Design Technologies" (included in Rostec).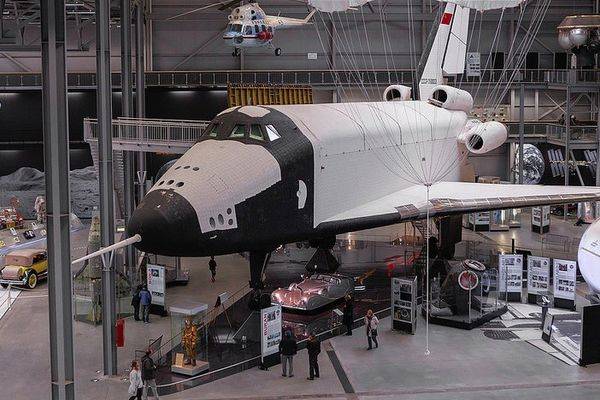 "On behalf of the corporation, the association RT-Project Technologies" under the current legislation took measures to prevent bankruptcy of NPO Molniya OJSC. As a result, the Moscow Arbitration Court approved the settlement agreement of the research and production association with creditors and ceased bankruptcy proceedings. - said in a release.
It is reported that last year, the management of RT-Project Technologies was instructed to establish control over the bankruptcy procedure of Lightning and to develop an action plan for the financial recovery of the enterprise.
"As part of the concerted action of 30 on September 2016, a meeting of creditors of NPO Molniya OJSC took place. It was decided to conclude a settlement agreement. On November 25 2016, the shareholders of the scientific and production association approved the settlement as a major transaction. And after two a month after the Moscow Arbitration Court approved the settlement agreement, NPO Molniya left the arbitration management procedure, "the press service said.
Under the terms of the settlement agreement, Sergey Galandin, previously executing the powers of the external manager, will now act as the general director of Lightning until the election of a new leader of the association.
Help press service:
"NPO Molniya OJSC is one of the largest enterprises in the aerospace industry of the USSR and Russia, created to solve complex high-tech tasks. It is included in the list of strategic organizations of the Russian Federation. Rostec's share in the authorized capital of Lightning is 60%. The association participated in the creation reusable orbital spacecraft "Buran", the flight of which for the first time in the world ended with an automatic landing on the 15 airfield in November 1988 of the year. "