According to "
Rossiyskaya Gazeta
"According to the chairman of the State Duma Defense Committee, the former commander of the Airborne Forces Vladimir Shamanov, a new self-propelled anti-tank gun"
Sprut-SDM1
"will begin to enter the Russian Airborne Forces this year.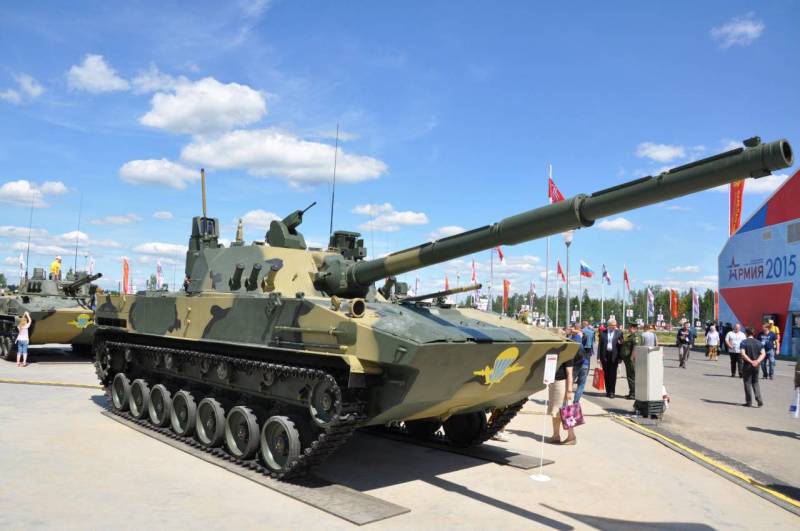 At this stage, completed testing of the machine and soon it will be put into service. Previously it was assumed that the mass production of the modernized "Springs" will begin in 2018.
In the summer of 2016, the paratroopers had already got acquainted with the new self-propelled gun on the shooting at the Struga Krasny landfill in the Pskov region, appreciating the fighting qualities of the new
weapons
.
A modified version of the Sprut-SD self-propelled gun was developed at the enterprise of the Tractor Plants concern. The first prototype was built in 2015 year and was shown to the public at the Army-2015 International Military-Technical Forum.
The rate of "Sprut" is seven volleys per minute, a powerful engine allows you to move at a speed of 70 km per hour. In addition to the possibility of parachute landing, the gun is capable of independently floating at a speed of 10 kilometers per hour with an excitement of up to three points.