A video appeared on the Internet in which the American F-35C one after another take off from the deck of an aircraft carrier. One of the users noticed that during takeoff, pilots beat their heads against the top of the cockpit, some even have helmets falling. Reports about it
RIA News
.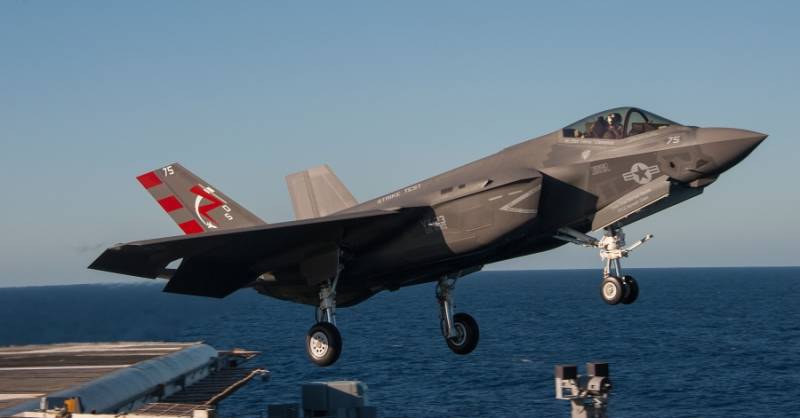 "See how the helmet for 400 thousands of dollars falls off the head," wrote a user from Brazil on Twitter.
The sharp start of the aircraft also attracted the attention of journalists. "Business Insider", for example, writes: "It is for this reason that the deck modification of the F-35C has not yet been commissioned." The author compared the ejection takeoff of the F-35C and the F-18 and noted that "the F-1970 developed in 18s also shakes at the start, but not so much."
"However, in the case of the F-18, the pilot does not have a 400 helmet costing thousands of dollars, which shows critical information for the flight," the newspaper notes.
The author recalls the conclusion of the Pentagon on the results of the F-35C test, which states that the "ejection take-off of the F-35C can be dangerous for the health of pilots". Of the 105 pilots, 74 after the start complained of "moderate pain", and 18 declared "strong unceasing pain".
Recall earlier reported major problems with the software of the aircraft, which lead to problems with shooting accuracy, the use of radar and recognition system "friend or foe". About $ 35 billion has already been spent on the implementation of the F-400 project.