Today, the situation on the planet looks as if the world is preparing for a global war, writes former USSR President Mikhail Gorbachev.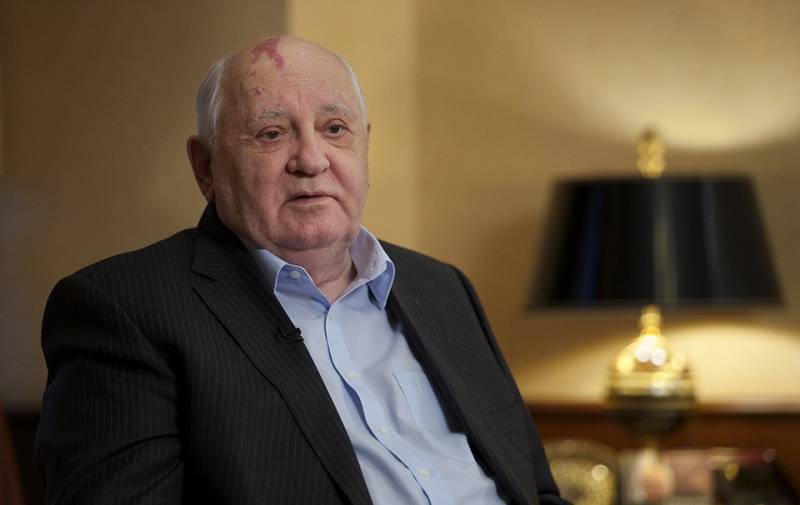 "Relations between the great powers for several years increasingly deteriorate. Advocates of arms build-up and the military-industrial complex are rubbing their hands together, "Gorbachev quoted the agency.
Ридус
.
The politician calls to put war outside the law. And the first step along this path must be taken by the member states of the UN Security Council. In particular, he proposes to adopt a resolution at the Security Council meeting, which would state that "nuclear war is unacceptable and cannot be waged under any circumstances." The initiative in this matter, according to Gorbachev, should come from Donald Trump and Vladimir Putin.
Today, the burden of fear and the stress it causes are felt by millions of people, and the main reason is militarism, armed conflict, the arms race and the nuclear sword of Damocles. To rid the world of this fear is to make people freer. This goal should be universal. Then it will be easier to solve many other problems. The time has come to make decisions and act
he writes.
Commentary by Leonid Gusev, Senior Researcher, Analytical Center, MGIMO Institute of International Studies:
"I do not think that we need to prepare for war, especially for a nuclear one. The fact that some countries with similar weapons, from time to time it is reminded of in different ways, does not at all indicate an intention to use it and attack someone. "
Another expert - political analyst Stanislav Byshok - also believes that "nuclear potential, especially in the last decade, is generally more a deterrent than an attack." And "countries like Iran or North Korea are interested in obtaining it solely for the purpose of self-defense in order to protect themselves from a possible attack, because they are in an extremely difficult environment," he said.
"As for the direct accumulation of nuclear weapons or the rearmament of the US Army, about which Trump spoke, and also praised Putin for the fact that he re-armed the Russian army for many years, there is nothing terrible here. I repeat, nuclear weapons are used, and will be used as a sign of a superpower, on the one hand, and for defensive purposes, on the other. Because we are well aware that there will be no winners in a nuclear war ",
- said Byshok.
Gorbachev's initiative to ban a nuclear war at the UN level seems to him somewhat frivolous, from the series "for all the good, against all the bad".
"There is no rational component in this proposal, the political analyst explains. And why only nuclear? Let us also ban the war in principle, let's ban people to kill each other, states to attack each other, "the expert says ironically.