As it became known
RIA News
, on Saturday, under the sanction of Donald Trump, American special forces, with the participation of UAVs and helicopters, conducted the first full-scale operation to eliminate militants associated with the Al Qaeda terrorist organization under the new president. As a result, 14 terrorists were destroyed and "information that most likely gives an idea of ​​the preparation of terrorist attacks in the future." One US soldier was killed, three were injured. A "hard landing" of an aircraft near the operation site was reported. As a result of the incident, the aircraft "lost its ability to fly and was intentionally destroyed on the spot."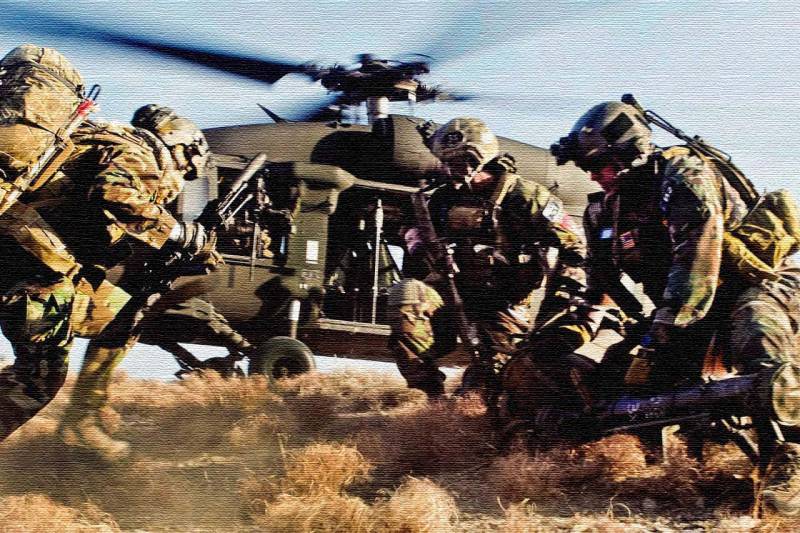 In the course of a successful special operation against al-Qaida's headquarters in the Arabian Peninsula, brave American troops destroyed some 14 militants and captured important intelligence information that would help the United States in preventing terrorist attacks against its citizens and people around the world.
- stated in the presidential statement.
France-Presse cites his own data: 16 civilians died, the 41 fighter was destroyed.
In Yemen, the armed conflict continues in 2014, in which, on the one hand, the Hussite rebels from the Shiite Ansar Alla movement and a part of the army loyal to former President Ali Abdullah Saleh and from the other side government forces and militias loyal to President Abd Rabb Mansur Hadi. The government from the air and on the ground is supported by the Arab coalition led by Saudi Arabia.