BelGrad - Belarusian modification of the BM-21 "Grad" volley fire system - received new ammunition, reports
Warspot.ru
With reference to the deputy director of the Minsk "Factory of Precise Electromechanics" (ZTE) Yuri Anikeev.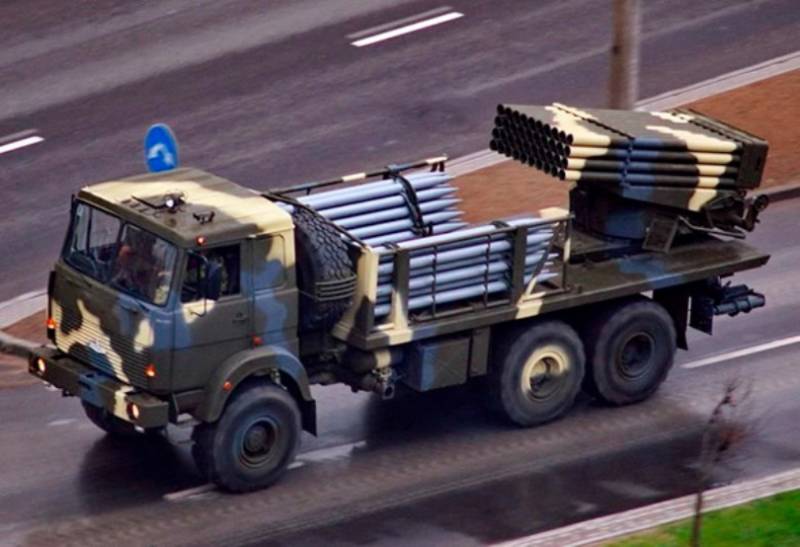 "New ammunition is not only more powerful than the previous ones, but also has an increased range of fire. For example, a missile under the symbol 9M521MB has a range of 40 km and twice as much power. With the use of a radio fuse that provides an air gap, the effectiveness of the action increases 4 – 7 times, "Anikeev told reporters.
Another missile, 9M522MB, is more powerful than standard 9М22Y times 5-7, he said.
According to the deputy director, "the shells 9M522MB and 9M521MB are already in mass production and adopted by the Belarusian army." He noted that having received new ammunition, "RSZO BelGrad" became twice "long-range" and several times more powerful. "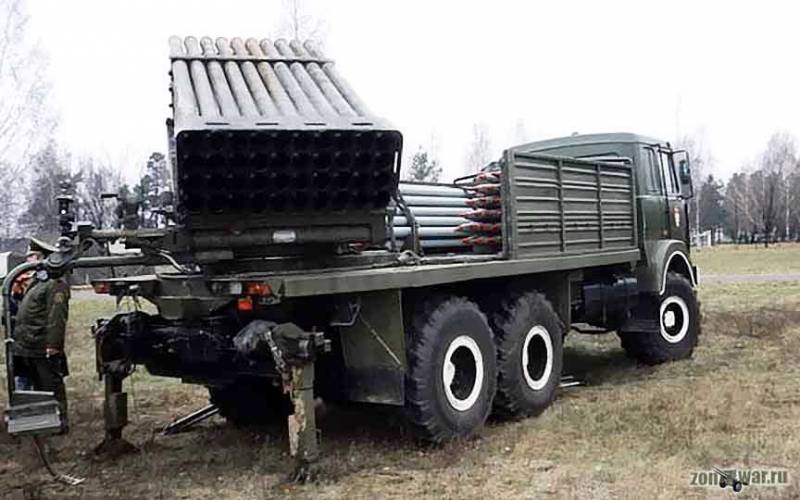 The installation is based on the MAZ chassis and differs from the BM-21 "Grad" by increased mobile ammunition: "40 missiles are placed in the guides, 60 is placed on a special rack between the launcher and the cab of the vehicle", the article notes.
The maximum speed of the BelGrad is 85 km / h, the power reserve is 1200 km.