All four Russian
fleet
will be strengthened this year by the coastal complexes "Bastion", reports
Interfax-AVN
the message of the general designer of the NPO mechanical engineering Alexander Leonov.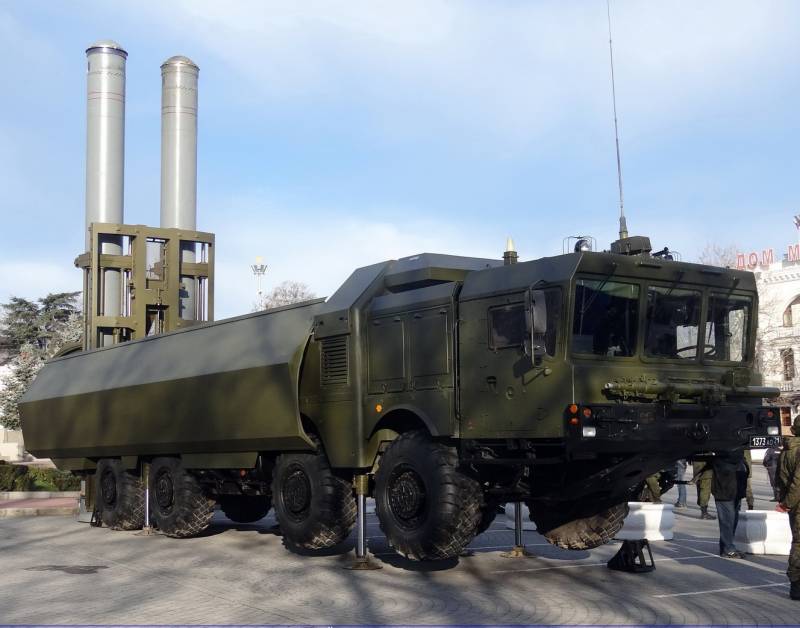 These complexes will go to all the fleets - and the Pacific, and the Northern, and the Baltic, and the Black Sea,
said Leonov.
The supply of complexes, he said, is provided for by the State Defense Order.
"According to the exact number of military equipment supplied to the military in 2017 by the State Defense Order, the Bastion coastal missile systems must be addressed to the Ministry of Defense," he added.
Earlier, the Ministry of Defense of the Russian Federation reported that it plans to ship annually 4 missiles of the "Bastion" complex to the fleets, and the coastal parts of the 2021 g will be fully re-equipped with modern
weapons
.
In November, a military source told 2016 that the "bastions" would be deployed in the Kaliningrad region.
Help edition:
The Bastion complex is designed to protect the sea coast over 600 km in length and destroy surface ships of various classes and types operating as part of amphibious formations, convoys, shipboard and carrier strike groups, as well as single ships and ground radio-contrast targets under conditions of intense fire and electronic countermeasures. Ammunition of one complex can include up to 36 missiles. "