According to the Internet portal
gearmix.ru
, according to the Joint Institute for High Temperatures of the Russian Academy of Sciences in Shatura, the first electromagnetic rail gun created in Russia, capable of penetrating any armor, was successfully tested. Electromagnetic force acts as a striking factor, not explosives or fuel.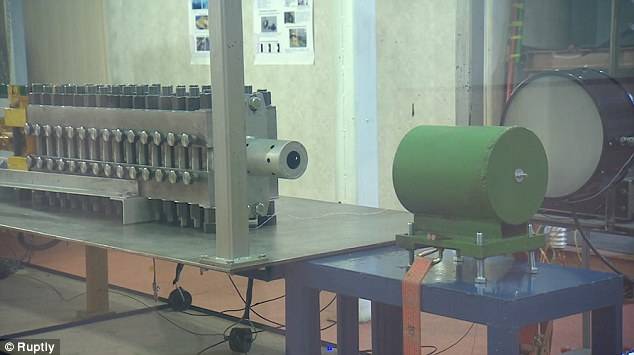 Ammunition is represented by 15-gram plastic cylindrical shells with a flight speed of more than 3 km / s. They pierce an aluminum bar several centimeters thick. The plans of scientists to bring the initial velocity of the projectile to 4,5 km / sec. Instead of gunpowder, a gun uses electricity, transforming it into an electromagnetic force known as the Lorentz force. The projectile is accelerated by passing between the copper "rails" along which current is passed. As a result, it flies far more than traditional artillery shells, and at the same time causes enormous damage. Thanks to the four stabilizers in the back of the hull, a projectile can hit moving targets such as ships, drones, or missiles.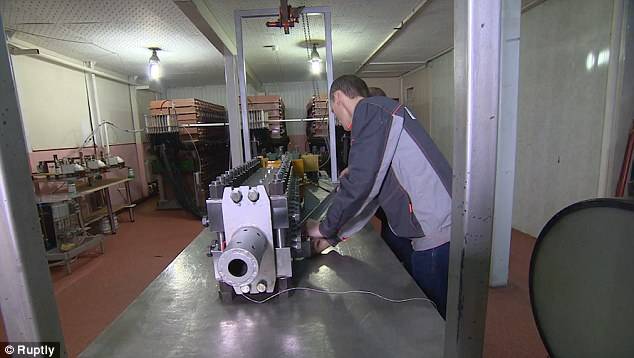 Studies show that an 10-kilogram projectile, flying at a speed of approximately 8700 km / h over a distance of 160 km, is able to pierce three concrete walls or six 12-millimeter steel sheets.
In the USA, a similar project is being implemented, in which the navy is interested. More than 500 million dollars have already been spent for these purposes. In the future, scientists hope to create a rail electromagnetic gun that would fire projectiles with a speed of 7,5 M (seven times the speed of sound, making 9100 km / h) at a distance of 160 km. They are supposed to be installed on the "Zumwalt" destroyers, which are capable of providing sufficient energy supply. The difficulty of development is to create a wear-resistant model capable of making thousands of shots. It is expected that the guns in the US will arrive no earlier than in 10 years. The start of sea trials using 20-kg shells, developing supersonic speed, is scheduled for 2017 - 2018 years.