Russian Foreign Minister Sergei Lavrov handed over proposals for amending the Syrian constitution to representatives of the so-called Syrian opposition. We are talking about those representatives of the armed groups who led the negotiation process in the capital of Kazakhstan, Astana. Receipt of Russian documents from the proposal regarding the new constitution was confirmed by the representative of the Syrian delegation Kadri Jamil. Recall that after the talks in Astana, the "opposition" Syrian delegation was invited to Moscow.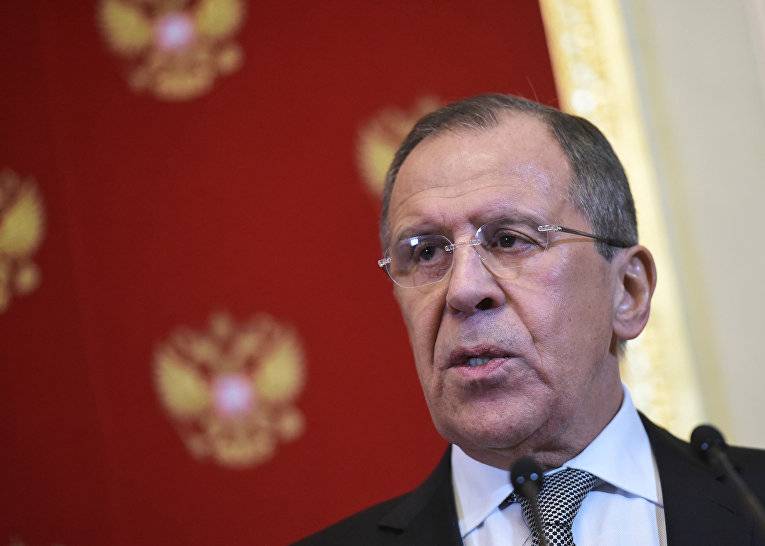 Jamil:
We received from Lavrov Russian proposals on the Syrian Constitution.
It should be noted that Russia is trying to put together the proposals of all interested parties, so that in the end Syria will be able to approve the constitution created on the basis of a comprehensive consensus of the parties to the conflict.
Recall that earlier in the press there was information that Russia took the initiative to consolidate a multiparty system in the new Syrian constitution, as well as removing the word "Arab" from the name of the republic (for reference: officially at the moment - the Syrian Arab Republic). The possible change of name is argued by the fact that not only Arabs live in Syria, but also, for example, several million Kurds. The Kurdish forces, by the way, have already approved the Russian proposal.
They have already joked about it in social networks: "Russia is going to remove the word" Arab "from the name of Syria and pass it on to Germany or France."
It should be added that the possibility of creating a full-fledged Kurdish autonomy in Syria is now being considered, given that Syria will remain a unitary state.